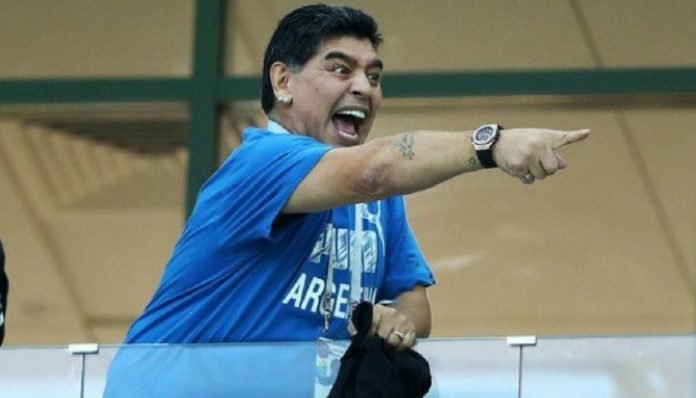 -Ad-
Hindustan Surkhiyan Desk:Diego Maradona gained plenty of limelight through his gestures during Argentina versus Nigeria game in the FIFA World Cup 2018. And now, the Argentine football legend has launched another firework from his collection.
Since he received medical attention after the match and was taken to the hospital, a rumour was spread that the legend has passed away. Maradona is well and fine and has announced a reward of USD 10,000 (Rs. 6,86,000) for anyone who finds out who spread the rumour.
Maradona has stated that is he is well and there was just some problem with his neck.
"I gave instructions to make it public to offer a reward of 300,000 pesos (around $10,000) to anyone who can provide true and accurate information about the author of the audios," said lawyer Matias Morla, as per reports.
Morla further added that Maradona shouldn't have been there in the second half because the doctor had advised him to take rest due to his neck condition, but it was his dedication towards the game that made him stay.
Argentina was having a tough run in the World Cup and finally managed to secure a 2-1 victory against Nigeria from goals by Messi and Rojo. Both their goals received much appreciation by the legend himself as he was clearly seen too excited after each goal.
He seemed to have lost control and was later taken to a hospital after the match. No sooner had he been hospitalized than a WhatsApp voice message started making the rounds on social media. In the message, a person with an Argentine accent said that the legend has passed away due to cardiac arrest.