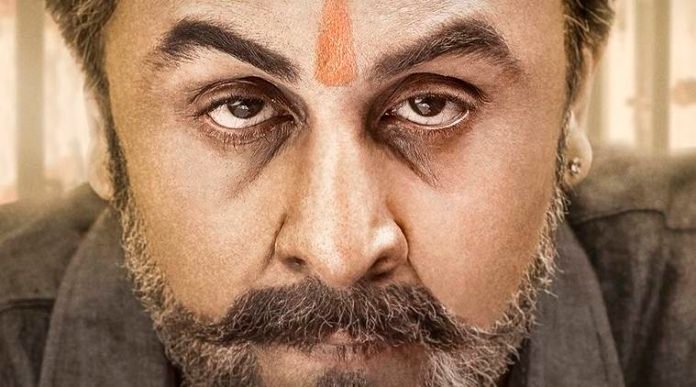 -Ad-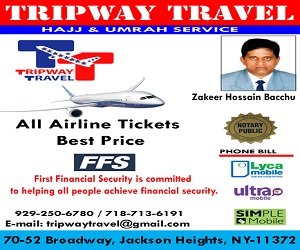 Hindustan Surkhiyan Desk:Movie: Sanju
Star-Cast: Ranbir Kapoor, Vicky Kaushal, Sonam Kapoor, Jim Sarbh, Paresh Rawal, Manisha Koirala
Director: Rajkumar Hirani
Duration: 2 hours 35 minutes
Ratings: 4 stars
Welcome to an incredible story of a man and a movie star who made many mistakes, walked through fire, survived it and lived one heck of a life. Sanjay Dutt's life is full of roller-coaster ride, yes, there's a lot missing, but kudos to the filmmaker & off course Ranbir Kapoor for brilliantly portraying Sanju on screen.
The movie has an ensemble star-cast other than Ranbir Kapoor including Sonam Kapoor, Vicky Kaushal, Paresh Rawal but all eyes on 'Sanju'. The way Ranbir got into the skin of Dutt will leave you stunned, we have already seen Ranbir's uncanny resemblance with Sanjay Dutt in the promos and trailers and the curiosity that was generated amongst fans have been fully satisfied in the movie for the fans and at times you get confused if it's Ranbir of Sanjay Dutt himself onscreen.
The movie explores some of the most crucial chapters from Sanjay Dutt's controversial real life including his tryst with drugs, relationship with father and his trials in the Arms Acts case and the 1993 Mumbai blasts including his jail term.
The film starts off with Sanjay Dutt (Ranbir Kapoor) desperately wanting a writer for his biography even while he's preparing to surrender himself to the Supreme Court's judgement in the Arms Act case. And when a film writer fails him miserably by comparing baba to bapu, Sanju turns to a more established writer Winnie (Anushka Sharma) to pen his biography.
And form there starts the flash back giving deep insights into the highs and lows of his life. The movie keep shuffling into the flashback and current mode with Sanju's confessions and recollections to Winnie.
As expected from a Rajkumar Hirani film, Sanju movie too has humour that blends with drama effortlessly.
The movie not only deals with Sanjay Dutt's controversial personal life but also shows the unbreakable bond with his father and his best friend. Sanju's relationship with his father Sunil Dutt (Paresh Rawal) forms the major part of this story and most of the touching moments in the film belong to both of them.
Manisha Koirala as Nargis Dutt (Sanju's mother) has a brief role, but the scenes between the her scenes with onscreen son is enough to move you to tears. Dia Mirza as Sanjay Dutt's wife Maanyata has a strong presence that is felt right throughout the film. But I feel no mention of his previous marriages looked missing in the story. In-fact his eldest daughter from first marriage, Trishala also doesn't feature in this heart-rending story and the absence of these characters from Sanju's life leave the viewers craving for a tad bit more. Sonam Kapoor's plays Sanju's love interest but leaves him when the actor refuses to give on the drugs.
One character whom I feel fans will remember for long is Sanju's best friend Kamlesh aka Kamli essayed by Vicky Kaushal he leaves a solid impact on both the movie's story and Sanju's life.
The first half of the story deals with Sanju battling with drugs, how he gets introduced into the world of drugs by his friend(Jim Sarbh) and how he overcomes his drug-addiction with a help of father and best pal Kamlesh. The second half I believe is more gripping and intense and elaborates his court cases and it Dutt's effort to prove that he's not a terrorist.
Even though the film is a bit lengthy, it keeps you hooked on. Ranbir Kapoor has once again proved that he is an actor par excellence. The way he walks, talks or dances makes you believe that he is the real Sanjay Dutt's doppelganger. With bloodshot eyes under the influence of drugs or his emotional wreck of just staring blank, Ranbir portrays a variety of emotions and grey shades with flair.
No wonder Ranbir is the heart and soul of this film and don't be surprised if he bags all the top awards next year.
Also, the movie features Sanjay Dutt in a special appearance but that's the surprise element.
Over all Sanju is a biopic of a man with so many shades and one who's lived a life of such extremes is worth a watch and you must not miss this Ranbir Kapoor starrer flick!