-Ad-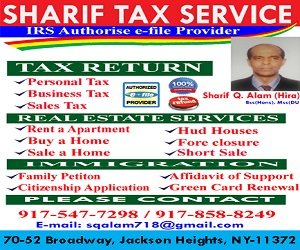 Hindustan Surkhiyan Desk:'Sanju' – biopic on Bollywood actor Sanjay Dutt may not have references of late Balasaheb Thackeray but the latter had played a key role in getting Sanjay bail and having the Tada charges dropped against him in 1995.
The then supremo of Shiv Sena believed that the actor was suffering unnecessarily. Thackeray took interest in ensuring the Dutts do not labelled as anti-nationals as their credentials were contrary to what was being said after Sanjay got into jail for possessing AK-56 rifle during Babri Masjid riots in Bombay (now Mumbai).
Till Thackeray's death late 2012, Sanjay would often visit him at his home but the party's stance changed later on.
Sanjay's lawyer Satish Maneshinde in an interview had said "after the Sena-BJP came to power in Maharashtra in 1995, Thackeray got the government to set up a state-level board to review Tada cases. The board passed an order in Sanjay's favour but the Tada court rejected it."
Thackeray then telephoned the Congress Prime Minister, P.V. Narasimha Rao, and lobbied for Sanjay. Rao promised to include Sanjay's case among those to be sent up before an upcoming central review committee for Tada cases. He said he and Sanjay were at Thackeray's home when the Sena chief dialled Rao, reported The Telegraph.
The panel recommended bail for the actor. The Tada charges against him were dropped, freeing him from the blast conspiracy charge, and only the Arms Act case for possessing AK rifles remained.
Sunil resigned as MP in January 1993, upset that Sudhakarrao Naik's Congress government had failed to call in the army early enough. When, against this backdrop, Sanjay was arrested in April 1993, Sena mouthpiece Saamna initially vilified the actor.
However, Sunil approached Thackeray after failing to receive help from members of the political establishment, including then Congress chief minister Sharad Pawar.
The Dutts publicly thanked Thackeray and Sunil desisted from contesting consecutive elections to keep a promise to him.
This help from "unexpected quarters" finds a mention in Mr and Mrs Dutt: Memories of Our Parents, a 2007 book by Sunil's daughters Priya Dutt, herself a Congress MP, and Namrata Dutt Kumar.
The portion of Bal Thackeray declaring publicly that any member of the Dutt family can't be anti-national can be watched in the last one and a half minutes of the interview with former TV presenter Rajeev Shukla.