-Ad-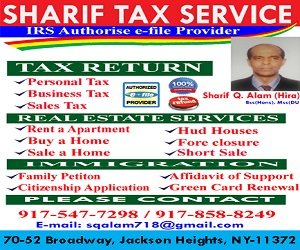 Hindustan Surkhiyan Desk:Breaking his silence on online trolling and abusing of his Cabinet colleague Sushma Swaraj, Home Minister Rajnath Singh said: "What is happening is not right".
The External Affairs Minister faced online abuse over a passport row involving an interfaith couple. She was accused of appeasing Muslims.
A Passport Seva Kendra official, Vikas Mishra, in Lucknow was transferred after the interfaith couple alleged that he humiliated them when they went to the office with their passport applications recently.
According to the couple, Mishra asked the husband to convert to Hinduism and pulled up the wife for marrying a Muslim.
A section of social media had attacked Swaraj and the ministry for taking action against Mishra, claiming that he was just doing his duty.
The minister had taken it on the chin and retweeted some of the tweets that were even abusive and communal in nature.She also conducted a poll on Twitter asking users whether they "approve" such trolling to which 57 per cent respondents said they oppose it.
Friends : I have liked some tweets. This is happening for the last few days. Do you approve of such tweets ? Please RT

— Sushma Swaraj (@SushmaSwaraj) June 30, 2018
In the poll, which was conducted for 24 hours after Swaraj initiated it last night, 1,24,305 Twitter users took part, with 57 per cent respondents backing her, while 43 per cent supporting the trolls.
In a democracy difference of opinion is but natural. Pls do criticise but not in foul language. Criticism in decent language is always more effective.

— Sushma Swaraj (@SushmaSwaraj) July 1, 2018
The minister's husband Swaraj Kaushal, in an emotional response to a troll, said the Twitter user's harsh words had caused "unbearable pain" to his family.