-Ad-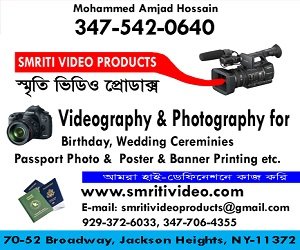 Hindustan Surkhiyan Desk:Police today allegedly assaulted a Dhaka University teacher when a platform of parents and teachers gathered at Jatiya Press Club in Dhaka for holding a demonstration programme expressing concern over the detention of quota reform leaders.
The law enforcers manhandled Fahmidul Haq, a teacher of the Department of Mass Communication and Journalism of Dhaka University, said Zonayed Saki, chief coordinator of Ganasanghati Andolan.
Police also reportedly picked up two persons — Rehenuma Ahmed, a former teacher of Jahangirnagar University, and Baki Billah, a former student leader — and later released them around 40 minutes after picking up, reports our staff correspondent from the spot.Police on Tuesday, July 3, 2018 assaulted Dhaka University teacher Fahmidul Haq as they foiled a demonstration of a platform of parents and teachers at Jatiya Press Club in Dhaka protesting the detention of quota reform leaders. Photo: Prabir Das/ STAR
Around 4:00pm this afternoon, parents and teachers under the banner of "Udbigno Obhibhabok o Nagorik" gathered on the Press Club premises to hold a demonstration to protest against the detention of student leaders of the ongoing quota reform movement and attacks on them across the country.
They expressed concern over the attacks and the reported inaction of the law enforcers in the matter.
However, police foiled the gathering saying participants of any protest or demonstration would be detained immediately.