-Ad-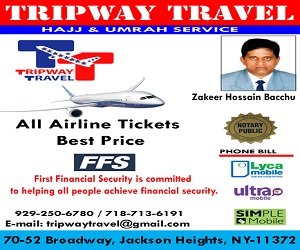 Hindustan Surkhiyan Desk:The Supreme Court will declare in its verdict tomorrow who the administrative power of the Delhi shall rest with, as the national capital continues to witness a prolonged tussle between the state government and the Centre.
A five-judge constitution bench of the apex court will pronounce the verdict on the Centre-Delhi melee, the hearing for which had commenced on November 2 last year and had continued till  December 6. The bench headed by Chief Justice Dipak Misra had then reserved its verdict on the last day of hearing.
The verdict shall be announced at 10:30 am on Wednesday.
The decision is of high importance at a time when Delhi's administration has to be faced with stand-still situations more than often.On August 5 2016, Delhi High Court had ruled that the decisions in Delhi can be taken only after being approved by the Lieutenant Governor, who functions as the Centre's representative in the Union Territory. Delhi government under Aam Admi party had then approached the Supreme Court challenging the high court's verdict.
In the fifteen-day-long hearing, the Supreme Court had maintained that prima facie the Lieutenant Governor appears to be the head of Delhi which is a union territory, but LG's interference in day to day administration of the state can pose difficulties in its smooth functioning. Therefore the LG and the state government should work in coordination and take decisions in the interest of the residents. However on the last day of hearing the court decided to reserve its verdict.
The AAP dispensation had said before the apex court that the chief minister and the council of ministers had the legislative power to make laws as well as the executive authority to enforce the enacted statutes.
The AAP government had argued that the LG has been taking many executive decisions and a "harmonious interpretation" of Article 239AA of the Constitution was needed to fulfil the constitutional mandate for a democratically-elected Delhi government. The article deals with power and status of Delhi.
The Centre had contended before the bench that Delhi government cannot have the "exclusive" executive powers as it would be against national interests and referred to the 1989 Balakrishnan committee report that had dealt with the reasons for not granting status of a state to Delhi.
It had also argued that several "illegal" notifications were issued by the Delhi government and they were challenged in the high court.
It is expected that after tomorrow's verdict, the roles and powers of the state government and those of the LG will be defined distinctly.