-Ad-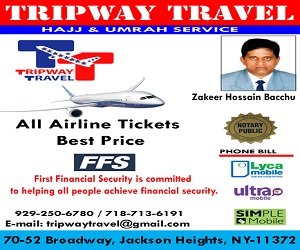 Hindustan Surkhiyan Desk:Amid a tussle over the seat sharing agreement in Bihar for the 2019 Lok Sabha elections, the BJP rejected Chief Minister Nitish Kumar-led JDU's demand of the "senior partner" status in the state.
Nitish Kumar's close aide Ramchandra Prasad Singh and Lalan Singh on Wednesday met Bihar BJP in-charge Bhupendra Yadav here to discuss the seat-sharing formula for the upcoming general elections.
According to sources, the JDU representatives suggested two "formulas" to the BJP leader.
First, it should be decided that how many seats the NDA wants to give to Ramvilas Paswan's LJP and Upendra Kushwaha's RLSP and then the remaining seats will be divided equally in between the BJP and the JDU, they said.
Suggesting another scenario, the JDU demanded that it should be given 21 seats while the BJP, the LJP and the RLSP will share remaining 19.
Sources said the BJP has for now rejected both the suggestions of the JDU, saying the LJP and the RLSP are its important alliance partners and they cannot be sidelined while deciding the seat sharing plan.
The JDU argued that it formed a coalition in Bihar with the BJP, thus the saffron party should give seats to the LJP and RLSP from its share as both the parties are its old allies. It said the JDU is the senior partner in Bihar and fought on 25 seats in past when it was a part of the NDA, therefore it deserves a major share in the seats.
The JDU's demand has irked Paswan and Kushwaha and both the leaders have started building their case. The LJP has asked for seven seats and the RLSP is not ready to settle on anything less than three seats, creating a crisis like situation in the NDA.
In 2004, the JDU and the BJP contested Lok Sabha elections sharing 26-15 seats. In 2009, the JDU fought on 25 and the BJP on 15. However, in 2014, Nitish Kumar broke ties with the NDA over Narendra Modi's candidature as Prime Minister and both parties contested separately. The BJP then won 22 seats while its allies the LJP and the RLSP won six and three seats respectively.
Nitish Kumar wants the issue of seat-sharing should get settled as soon as possible because he knows it won't easy for him to deal with the BJP at the last moment, while the BJP wants to keep it for negotiations for later.
Now all eyes are set on the meeting of BJP president Amit Shah with Nitish Kumar which is scheduled to be held on July 12 in Patna.