-Ad-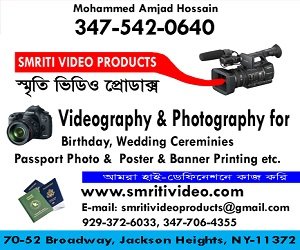 Hindustan Surkhiyan Desk:A video footage of Thai boys who were rescued from a flooded cave emerged on Wednesday.
The video shows several of the "Wild Boars" football team in hospital, after being rescued from the Tham Luang cave in northern Thailand in a three-day operation which ended successfully on Wednesday.
#WATCH First video of the boys who were rescued from Tham Luang cave complex yesterday, wave & smile from their hospital beds (Source: Thai government) pic.twitter.com/dk9DMbb1i9

— ANI (@ANI) July 11, 2018
The stunning images of the youngsters being freed from their ordeal on stretchers was also released for the first time.
All the 12 boys and their football coach have been rescued from a flooded cave in northern Thailand after being trapped for 18 days, bringing an end to the ordeal that prompted a huge international rescue effort.
The 12 young footballers, aged between 11 and 16, and their 25-year-old coach got trapped on June 23 while exploring the Tham Luang cave in northern Thailand's Chiang Rai province after soccer practice and a rainy season downpour flooded the tunnel.
The boys were found inside the cave by British rescue divers a week ago, about 4 km from the cave mouth.
Thirteen foreign cave diving experts and five Thai Navy rescuers joined the first operation on Sunday that brought out four boys from the cave. Rescuers spent about 11 hours on the mission. Another four boys were brought out by the same team on Monday.
The remaining four boys and their coach were rescued on Tuesday and were sent to hospital by helicopters. They underwent X-rays and blood tests and will remain under observation in the hospital for at least seven days.