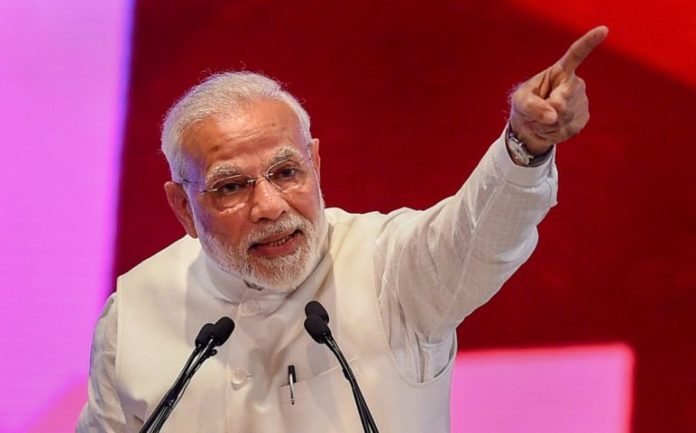 -Ad-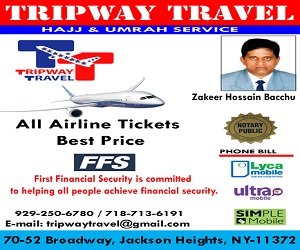 Hindustan Surkhiyan Desk:Prime Minister Narendra Modi on Sunday hit out at those who questioned his "friendly relations" with corporates saying that he doesn't hesitate in standing with them as his "intentions" are clear.
He said like farmers, bankers, government employees and labourers, industrialists too contribute to nation building and it was not right to label them all as thieves but those who do wrong "will have to leave the country" or live in jail.
"We are not those who are scared of standing next to businessmen,"he said.
"You cannot have a blot on you simply by standing with anyone if your intentions are good and clear. Gandhiji's (Father of the Nation) intentions were so pure that he never hesitated in staying with Birla family," he said.
"Public mey milna nahi, parde ke peeche sab kuch karna hai. Woh dartey rahtey hain, (Those who do not meet publicly and do everything behind curtains remain scared)," he said.
Amar Singh, former SP leader, is sitting here and he can give you all the details, Modi said with a laughter.
"Should we insult them (industrialists and businessmen) by labelling them as 'chor' and 'luterey'. What is this? Those who will do wrong will have to leave the country or spend life in the jail. This was not done earlier because everything was done behind curtains…"
"Kiske jahaj me log ghoomte pata nahi kya," (Are you not aware on whose plane, they used to travel)," he said without naming anyone.
Congress President Rahul Gandhi has targetted Modi on his "relations" with industrialists and accused his government of waiving loans of corporates worth crores.
The government waived debts worth Rs 2.5 lakh crore of 15-20 richest people and industrialists, Gandhi had said during his speech in the Parliament over the no-confidence motion, adding that the Finance Minister refuses to waive loans of farmers because they don't wear suits like the rich.
Modi was speaking after launch of 81 investment projects worth over Rs 60,000 crore for Uttar Pradesh at a mega ground-breaking event in Lucknow.
Around 80 leading industrialists, including Kumar Mangalam Birla, chairman of Aditya Birla group, Gautam Adani, chairman of Adani group, Subhash Chandra, chairman of Essel group and Sanjeev Puri, MD, ITC, besides top magnates of other major business houses participated in the event.
Modi said those who used to look for issues to criticise him, should note that whatever mistake they find dates back to 70 years.
"Please note, whatever you find will be dating back to 70 years (of their rule) and not from my four years. I have only four years in my account and you have 70 years," he said.