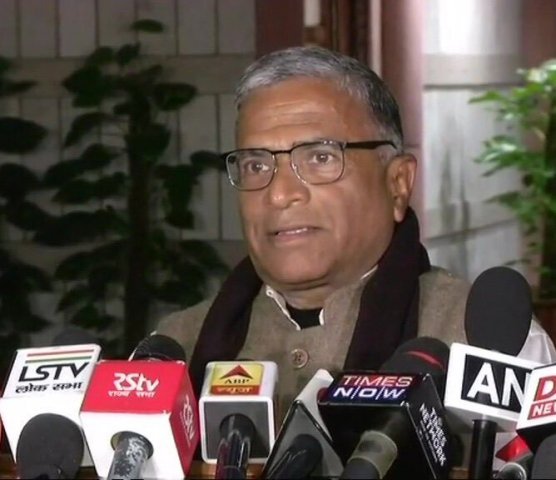 -Ad-
Hindustan Surkhiyan Desk:The NDA on Monday decided JD (U) MP Harivansh Narayan Singh, as its candidate for the forthcoming election for the Deputy Chairperson of Rajya Sabha; where the government is not in majority.
The elections are set to take place on August 9.
Harivansh is likely to file his nomination for the same on August 8.
Why JD(U) candidate for Deputy Chairperson of Rajya Sabha?
In the wake of recent friction between JDU Chief Nitish Kumar and Bhratiya Janta Party, the latter has decided to make former's party MP as its candidate for the election.
The move is being seen as government's attempt to keep NDA intact and together and show a message that all is well between JDU and BJP.
Who is Harivansh Narayan Singh?
Harivansh Narayan Singh has been JD(U) Rajya Sabha Member of Parliament since 2014
Has been a journalist by profession
Has been an Editor of Prabhat Sabha newspaper
Of total 245 seats; NDA holds 115 seats, UPA holds 113 seats, other parties hold 16 seats and 1 seat is empty. Now, for majority a party needs 125 seats; which near UPA nor NDA has; therefore other parties will be in focus during the voting.
The post of the Deputy Chairman has been lying vacant since June this year following the retirement of P J Kurien, who was elected to the Upper House of Parliament on a Congress ticket from Kerala.