-Ad-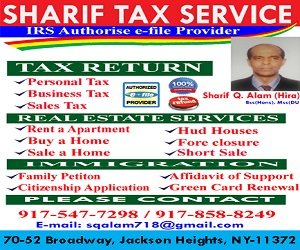 Hindustan Surkhiyan Desk:US President Donald Trump acknowledged on Sunday that his son met with Russians in 2016 at Trump Tower to get information on his election opponent Hillary Clinton, saying it was "totally legal" and "done all the time in politics."
The Republican president had previously said the meeting was about the adoption of Russian children by Americans. Trump's morning Twitter post was his most direct statement on the purpose of the meeting, though his son and others have said it was to gather damaging information on the Democratic candidate.
In a post on Twitter, Trump also denied reports in the Washington Post and CNN that he was concerned his eldest son, Donald Trump Jr, could be in legal trouble because of the meeting with the Russians, including a lawyer with Kremlin ties.
He repeated that he had not known about the meeting in advance.
"Fake News reporting, a complete fabrication, that I am concerned about the meeting my wonderful son, Donald, had in Trump Tower. This was a meeting to get information on an opponent, totally legal and done all the time in politics – and it went nowhere. I did not know about it!" Trump said.
Political campaigns routinely pursue opposition research on their opponents, but not with foreign representatives from a country viewed as an adversary. Russian officials were under US sanctions at the time.
Special Counsel Robert Mueller is examining whether Trump campaign members coordinated with Russia to sway the White House race in his favor. Russian President Vladimir Putin has denied his government interfered.
One part of the inquiry has focused on a June 9, 2016, meeting at Trump Tower in New York between Donald Jr, other campaign aides and a group of Russians.