-Ad-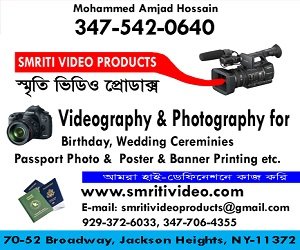 Hindustan Surkhiyan Desk:Ahead of the upcoming mid-term elections for all 435 House of Representative members and a third of the United States (US) Senate , the Democratic Party has launched an internal software to tackle potential meddling on social media. The elections are scheduled in November.
The software will help identify fake and automated accounts, or bots, on social media platforms including Twitter and Facebook, similar to the ones that were detected during the alleged Russian meddling in the 2016 presidential elections, the Washington Post reported.
The software also allows them to pursue discussions on various platforms more aggressively, something the party believes they lacked during the 2016 elections. Dozens of social media experts have been roped in by the party to give them an online edge.
The Democratic Congressional Campaign Committee, which oversees the party strategies during House of Representatives elections, launched the software recently, with as many as 43 representatives having been sent to target pro-Republicans online and advocate Democratic views in various districts.
"Whether it's Russia or whether it is a bot network in Michigan, it's all the same in terms of fighting against it. You have to take everything seriously. You can't let anything go without combating it," said David Yanakovich, the digital director of a similar online effort during the election of Senator Doug Jones.
Director of National Intelligence Dan Coats and Department of Homeland Security Secretary Kirstjen Nielsen recently claimed that Russia had "definitely interfered" in the 2016 presidential elections, with almost every US intelligence agency arriving at the same conclusion.
Coats further alleged that Moscow was "no doubt" eyeing this year's mid-term elections as another potential target. (ANI)
This story has not been edited. It has been published as provided by ANI