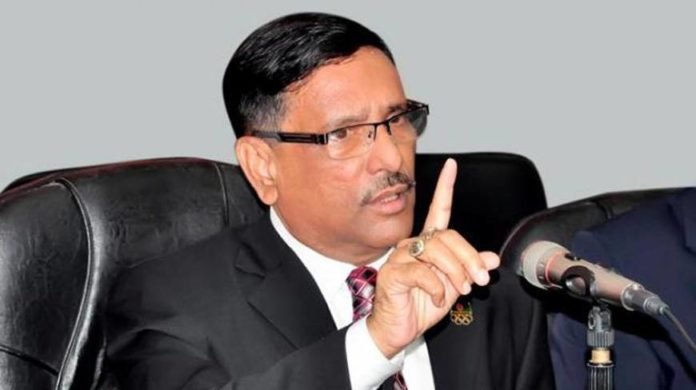 -Ad-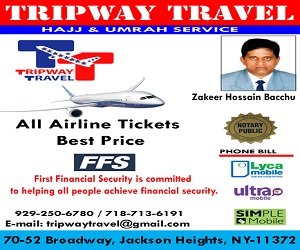 Hindustan Surkhiyan Desk: Awami League General Secretary Obaidul Quader today said that his party has nothing to do if BNP does not take part in the upcoming general elections.
"BNP is trying to hold an election like the 2001 polls…That type of blueprint election will not happen again in 2018 on the soil of Bangladesh. The system of caretaker government won't come back again. The polls will be held as per the constitution," he said, speaking at a press conference at the Circuit House here.
About the four demands of BNP, Quader said the party which has strength, ability and confidence in country's people, doesn't impose any condition to join polls. "BNP has no confidence in the people of Bangladesh and the party has no strength and ability. Therefore, they are giving conditions one after another," he added.
Quader, also the road transport and bridges minister, said, "Taking part in election is a right of BNP as Bangladesh is a democratic country. The 'train of election' will not stop for any party. The polls will be held as per the constitution."
About the meeting of Election Commissioners on EVMs, Quader said there is democracy in the EC. "If any commissioner does not agree with others on any issue, he has the right to give 'note of decent'. They will decide what to do," he added.
He said the EVM is a modern technology. "We are in favour of using the system to hold the upcoming general election in a free, fair and credible manner. I think, the system will play a role to reduce bad impression of common people regarding the polls."
AL Joint General Secretaries Mahbub-ul-Alam Hanif and Jahangir Kabir Nanak, Organizing Secretaries Khalid Mahmud Chowdhury, Ahmad Hossain, Advocate Misbah Uddin Siraj and AKM Anamul Haque Shamim, Office Secretary Dr Abdus Sobhan Golap, AL Sylhet city unit President Badar Uddin Ahmed Kamran and AL district unit General Secretary Shafiqur Rahman Chowdhury, among others, were present in the press conference.