-Ad-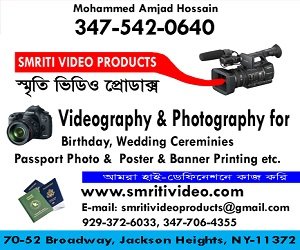 Hindustan Surkhiyan Desk: Jain Monk Tarun Sagar breathed his last on Saturday morning after suffering through prolonged illness. He passed away at Radhapuri temple situated in Krishna Nagar area of East Delhi.
The 51-year-old Muni Tarun Sagar's last rites would be held at Tarunsagaram, located in Uttar Pradesh's  Moradnagar on Saturday afternoon.
He lost his life after his jaundice got worsened as he had stopped taking medicines after coming from hospital and rather opted for Santhara (the Jain ritual of fast unto death).
He was known for his lectures, which were termed as Kadve Pravachan (bitter discourses) because they were candidly critical of common practices.
Muni Tarun Sagar was born as Pawan Kumar Jain on 26 June 1967 in Madhya Pradesh.

जैन मुनि श्रद्धेय तरुण सागर जी महाराज के असामयिक महासमाधि लेने के समाचार से मैं स्तब्ध हूँ। वे प्रेरणा के स्रोत, दया के सागर एवं करुणा के आगार थे। भारतीय संत समाज के लिए उनका निर्वाण एक शून्य का निर्माण कर गया है। मैं मुनि महाराज के चरणों में अपनी श्रद्धांजलि अर्पित करता हूँ।

— Rajnath Singh (@rajnathsingh) September 1, 2018
He was initiated as Kshullak at the age of 13 and as a Digambara monk by Acharya Pushpdant Sagar on 20 July 1988 in Bagidora.
Deeply pained by the untimely demise of Muni Tarun Sagar Ji Maharaj. We will always remember him for his rich ideals, compassion and contribution to society. His noble teachings will continue inspiring people. My thoughts are with the Jain community and his countless disciples. pic.twitter.com/lodXhHNpVK

— Narendra Modi (@narendramodi) September 1, 2018