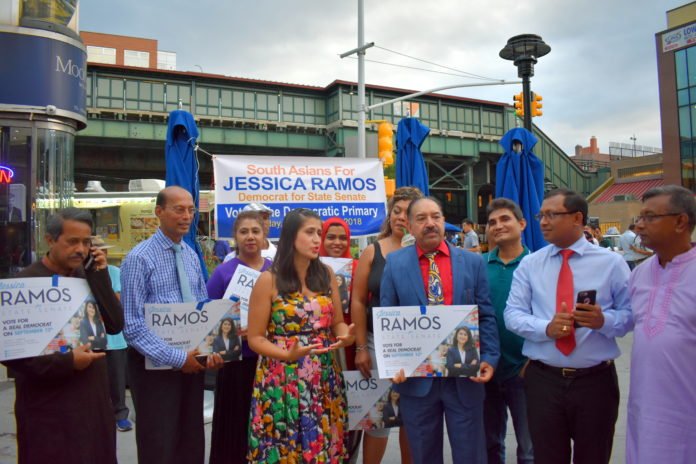 -Ad-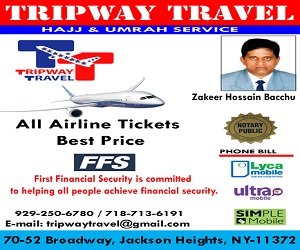 Hindustan Surkhiyan Desk: New York state's primary election is approaching fast. This is the lead-up to the New York state general election, which happens on November 6. Elections are typically held on Tuesdays, but this year's primary election will take place on Thursday, September 13, because of the 17th anniversary of 9/11.
Queens-based District 13, which includes the Queens neighborhoods of Corona, East Elmhurst, Elmhurst, Jackson Heights and Woodside. New York's thirteenth state senate district is represented by Democratic Senator Jose Peralta who is facing a challenge in the Democratic primary from Jessica Ramos,  a strong union advocate and a community organizer and activist.
Daughter of formerly undocumented Colombian immigrants, Jessica Ramos was born in Elmhurst, raised in Astoria, attended Queens public schools, and now lives in Jackson Heights with her husband and two sons. Jessica has spent her life fighting for working families, advocating for labor, and organizing her local community.
Jessica's supporters believe that, her strong voice in Albany will bring real and progressive change to their district.
Jessica plans to push for a better MTA system, she will also fight to give New York City the power over its rent laws. This reforming of rent laws will keep apartments affordable. Right now, Albany controls the rent laws. Stronger healthcare and access to healthcare facilities, funding public schools, supporting small businesses, advocating for labor rights are also part of her vision.
Jessica is a fierce and unapologetic feminist, and in Albany she will fight for equal pay, a women's right to choose, access to contraceptive measures, and real justice for victims of sexual harassment and assault.
New York City is strong because of our immigrant communities. Jessica has always used her voice to empower immigrants and protect their rights. She supports drivers licenses for undocumented New Yorkers, and she believes we must keep New York City a sanctuary city to protect undocumented immigrants from aggressive persecution.
Learn more about Jessica's campaign and how you can get involved at www.ramosforstatesenate.com — with Jessica Ramos.