-Ad-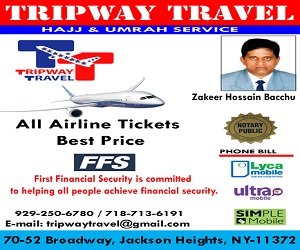 Hindustan Surkhiyan Desk: Prime Minister Sheikh Hasina yesterday made three recommendations for solving the Rohingya crisis at its root, including abolition of discriminatory laws, policies and practices of Myanmar against the minority group.
According to her second recommendation, Myanmar must create conducive environment by building trust and guaranteeing protection, rights and pathway to citizenship for all Rohingyas. If needed, it should create a "safe zone" inside the country to protect all civilians.
Her third recommendation says atrocious crimes against Rohingyas in Myanmar should be prevented by bringing accountability and justice, particularly in the light of recommendations of the Fact-Finding Mission of the UN Human Rights Council.
The PM was speaking at a high-level event on the "Global Compact on Refugees: A Model for Greater Solidarity and Cooperation" at the UN headquarters in New York.
"In Bangladesh, now we're faced with the largest forced movement of over 1.1 million traumatised Rohingyas in the shortest time. They've been forcibly displaced from their homes in Rakhine State of Myanmar where they had been living for centuries.
"While we're providing them with basic necessities, the magnitude of the problem has posed serious challenges for us. We've allocated over 6,000 acres of land," the PM told her audience.
The diversion of human and other resources for Rohingyas has taken a toll on the environment, economy and society, she said.
Hasina mentioned that the international partners, especially the UN agencies, have been helping the Rohingyas.
"Regrettably, the current UN joint response plan of 2018 which requires $950 million has remained severely underfunded with only 33 percent funding secured. Humanitarian and development support of the international community for the Rohingyas and other affected communities must be predictable and in the spirit of international responsibility sharing."