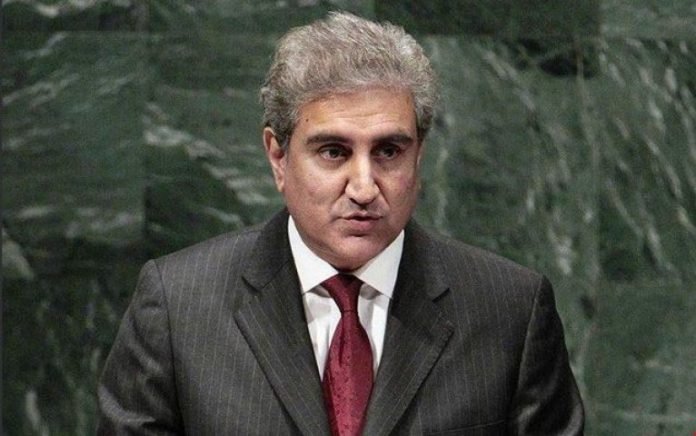 -Ad-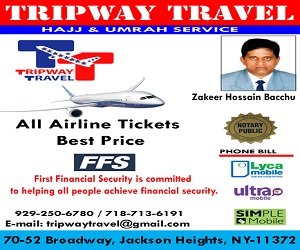 Hindustan Surkhiyan Desk: In an audacious response to Indian foreign minister Sushma Swaraj's statement about Pakistan harbouring terrorism in the United Nations General Assembly, a miffed Pakistan also attacked India and warned of a possible use of nuclear weapons
Indian foreign minister Suhma Swaraj had on Saturday slammed Pakistan at the international podium saying that Pakistan glorifies killers and refuses to see the blood of innocents. Pakistan's foreign minister Qureshi on Saturday raised up the Kashmir issue in the UN General Assembly on Saturday, saying the "unresolved dispute" is impacting achieving durable peace between India and Pakistan and remains a "blot on the conscience of humanity".
Qureshi also said that if India ventures across the Line of Control, or acts upon its doctrine of "limited" war against Pakistan, "it will evoke a strong and matching response."
He said a strategic restraint regime for nuclear weapons is being advocated in the south asian region, but Pakistan has no option but to maintain a minimum credible deterrence in an atmosphere where strategic stability continues to be undermined in different ways- by introduction of destabilising weapon systems, pursuit of discriminatory approaches by certain states to supply advanced military hardware and sensitive technologies, and adoption of offensive force postures and doctrines, that imagine conflict beneath a nuclear threshold. He said Pakistan cannot guarantee that it will not use its nuclear weapons.
On the cancellation of the foreign minister-level talks on the margins of the General Assembly, Qureshi said Pakistan was to talk about all issues with India but New Delhi called off the dialogue, preferring "politics over peace".
"They used the pretext of stamps issued months ago…and depicting grave human rights violations, including pellet gun victims, as an excuse to back out from the talks," he said.
India had called off the meeting, citing the brutal killings of three policemen in Jammu and Kashmir and Islamabad releasing postage stamps "glorifying" Kashmiri militant Burhan Wani.
"For over seventy years now, it has remained on the agenda of the UN Security Council and a blot on the conscience of humanity," he said. Qureshi also said that Pakistan is ready to engage with India for meaningful confidence building, risk reduction and avoidance of arms race in the South Asian region.
Describing Pakistan as a victim of terrorism, Qureshi said his country wanted to sit with India to discuss all issues, including terrorism, that have created violence in cities and towns, and have led to tens of thousands of casualties.
Pakistan also brought up the issue of Kulbhushan Jadhav, an Indian national who was sentenced to death by a Pakistani military court in April last year on charges of espionage and terrorism.
Sushma Swaraj's statement:
Indian foreign minister Suhma Swaraj had launched a scathing attack on Paksitan in her address on Saturday. She said 'in our case, terrorism is bred not in some faraway land, but across our border. Our neighbour's expertise is not restricted to spawning grounds for terrorism; it is also an expert in trying to mask malevolence with verbal duplicity'.
'We are accused of sabotaging the process of talks. This is a complete lie. We believe that talks are only rational means to resolve the most complex of disputes. Talks with Pakistan have begun many times. If they stopped, it was only because of their behavior', she said.
India denounces Pakistan's  'preposterous' allegation dishonouring memory of Peshawar school attack  victims.
India has denounced Pakistan's "preposterous" attempt to exploit and dishonour the memory of the innocent victims of the 2014 Peshawar school massacre by making false allegations against New Delhi.
"The despicable insinuation made by the Foreign Minister of Pakistan (Shah Mahmood Qureshi) dishonors the memory of the innocent lives lost to terrorists that day," Eenam Gambhir, an Indian diplomat, told the General Assembly on Saturday denouncing Qureshi's claim that India was behind the attack that was carried out by the Pakistan Taliban.
"It is a desperate attempt to look away from the monster of terror that Pakistan itself has created in its quest to destabilise neighbours and covet their territory," she said while exercising the right of reply to his speech.