-Ad-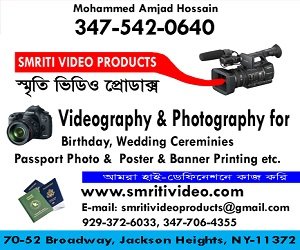 Hindustan Surkhiyan Desk: US President Donald Trump on Monday trained guns at India for being "unfair" with US in terms of commerce, and referred India as "tariff king". He also claimed that India has reached out to the US to make a trade deal with it, without even Washington calling New Delhi for negotiations.
Addressing reporters at a press conference on revised North American Trade Agreement with Canada and Mexico – a landmark deal that fulfils one of his election promises, Trump put India and Brazil in the list of countries that according to Trump treat the world's top economy unfairly in terms of commerce.
He explained that he called India a tariff king because India charges US 'tremendous tariffs'. He said he has spoken to PM Modi about it who has assured him of a substantial cut in the tariffs.
News agency IANS quoted Trump as saying, "I have spoken Prime Minister Modi and he is going to reduce them (tariffs) very substantially. My relationship with India is great, with Prime Minister Modi is great. And they are going to start doing a lot."
The US president claimed that none of the other previous presidents or trade representatives talked to PM Modi about the high tariffs. Trump quoted PM Modi as telling him "Nobody ever spoke to me" about the high tariffs.
He said that now India has called US to make a deal. "We didn't even call them; they called us to make a deal, which is like shocking to people."
Citing the example Harley Davidson motorcycles, he emphasised India charges US "tremendous" tariffs. When US sends Harley Davidson motorcycles India charges "very very very high tariffs."
Trump's allegations have come at a time when India is growing protectionist about its economy, raising tariffs on the import of a growing number of goods, as it promotes 'Make in India' programme.
On Saturday too Trump had criticised India saying India wants to have a trade deal with the US because it does not want him to impose tariffs on their products.
"We have a country, take India. Good relationship. They want to make a deal now because they don't want me to do what I'm going to do, with I have to. So, they (Indians) call us. They didn't want to make a deal with anybody else," he was quoted as saying by PTI.
He referred to India in the context of his repeated allegation that other countries have been taking advantage of America in the past.