-Ad-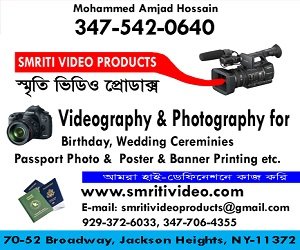 Hindustan Surkhiyan Desk: BNP senior leader Moudud Ahmed today said major changes will be coming in the country's political arena and that it would force the government to sit in talks with opposition parties for holding a free and fair election.
"If the government thinks it will hang on to power forcibly, it will not be possible this time. Many changes will take place and they will be forced to sit with us," Moudud, also a standing committee member of BNP, said.
He, however, did not elaborate further in this regard.
Speaking at a programme at the Dhaka Reporters' Unity, Moudud said his party will come up with "suitable action programmes" under the banner of Jatiya Oikya Prokriya to ensure the current government's fall.
Though the government is conspiring to harm the national unity process, it will be strengthened further in the days to come, he said.
Moudud criticised Prime Minister Sheikh Hasina as she has recently given an interview with Voice of America in the USA saying that a congenial atmosphere is prevailing in Bangladesh for the next general election.
"It is a blatant false information. There is no minimum environment for any general election in the country," he added.
He accused the government of drawing an evil plan to destroy the election atmosphere in the country with the wholesale arrest of BNP leaders and activists by implicating them with politically motivated cases.
The government is confusing people with its statement that an election-time government will be formed before the polls as per the constitution, he said.
"There is nothing about the election-time government mentioned in the constitution. They are just misleading people by saying this," he added.