-Ad-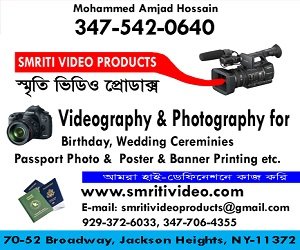 Hindustan Surkhiyan Desk: BNP Secretary General Mirza Fakhrul Islam Alamgir today claimed a total of "90,340 cases" was lodged against the party men to keep them away from general elections.
"From 2009 to till September 30, 2018, a total of 90,340 false cases are filed and a total of 25,70,547 BNP men were made accused in the cases within the timeframe," Fakhrul said while addressing a press conference at the party's Nayapaltan central office in Dhaka.
He also claimed that around "4,149 cases were lodged against around 86, 0,692 named and 2, 76,177 unnamed BNP men" from September 1 to October 5 this year.
"It proves that the government is engaged in hatching all kinds of conspiracies so that we cannot participate in the next general election," Fakhrul said.
Around "75, 925 leaders and activists of the party are now behind bars since 2009", Fakhrul unveiled the statistics.
Besides, around "1,204 people have been victims of enforced disappearance". "Of them, 781 people have been shown arrested by the law enforcement agencies while 423 disappeared," Fakhrul said.
"Around 1512 BNP men have been victims of killing since 2009," the BNP leader also claimed in the press conference.
BNP Chairperson has been confined to jail while party's Senior Vice Chairman Tarique Rahman has been exiled from the country being implicated with false, fabricated and politically motivated cases, he said.
Apart from this, the government is plotting to finish trial proceedings of the cases lodged against the party's senior leaders in a bid to keep them away from the election process, he alleged.
Claiming that the country's prevailing political atmosphere is not election-friendly, Fakhrul said, "We want a fair election and the government will have to create a congenial atmosphere by releasing Khaleda Zia from jail."
The government will have to withdraw the cases lodged against BNP leaders and activists to ensure election-friendly situation in the country, he added.
Referring to the attack at a "militant den" in Mirsarai yesterday, Fakhrul said an old drama was staged again.
"This is not only dangerous for opposition parties, rather for the entire nation. You are taking the country in which direction?" Fakhrul raised the question.
BNP Standing Committee Member Moudud Ahmed, addressing the press conference, said that the party will file a writ petition with the High Court challenging authenticity of lodging of such politically motivated cases against the party men.
Referring to the case filed with Hatirjheel Police Station on September 30, Moudud, also a former law minister, said they will move to the High Court with a writ petition taking the case as an instance.
Top BNP leaders, including Mirza Fakhrul Islam Alamgir, Mirza Abbas, Moudud Ahmed, Nazrul Islam Khan, Goyeshwar Chandra Roy, Amir Khasru Mahmud Chowdhury and Moyeen Khan were sued for "instigating" subversive activities, hours after the party staged a rally at Suhrawardy Udyan on and asked its activists to prepare for both movement and elections.
"We are thinking to file a writ petition with the High Court asking the government to explain why it would not take departmental step or any punitive measures against the officer who lodged the case with the Hatirjheel Police Station," he said.