-Ad-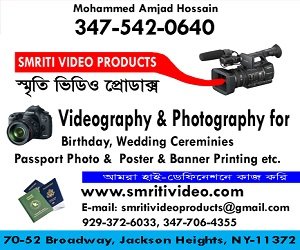 Hindustan Surkhiyan Desk: In a major announcement in the wake of Moral Code of Conduct imposed in the poll bound Rajasthan, Chief Minister Vasundhara Raje during the Ajmer rally on Saturday announced free electricity for the farmers of the state. Once the dates for elections are announced by the Election Commission of India (EC), Model Code of Conduct comes into effect which bars political executive from making any policy announcements. Earlier in the day, the ECI announced dates of Assembly elections in as many as five states of the country including Rajasthan.
EC Commissioner OP Rawat during a media briefing also announced polls/ counting dates in states of Madhya Pradesh, Chhattisgarh, Mizoram and Nagaland.
However, Congress was not satisfied with the announced made by the election body and questioned the independence of EC over last-minute delay in the announcement of poll dates for the upcoming state Assembly elections. EC on Saturday morning had notified the timing of the press conference called for the announcement of the poll schedule at 12.30 pm. However, due to unknown reasons it postponed the media briefing by three hours to 3.30 pm.
Soon after the briefing by EC took place, senior Congress leader Randeep Surjewala took to micro-blogging site Twitter and alleged that the announcement was delayed by three hours to favour the ruling party as Prime Minister Narendra Modi was scheduled to address an election rally at Ajmer at 1pm. "3 Facts- Draw your own conclusions. 1. ECI announces a PC at 12.30 today to announce elction dates to the 5 states. 2. PM Modi is addressing a rally in Ajmer, Rajasthan at 1 PM today. 3. ECI suddenly changes the time of announcement and PC to 3 PM," Surjewala tweeted.
"Dear ECI, 1.National BJP IT Cell Head tweeted election dates of Knt. even before ECI. 2. ECI delinked Gujarat elections from Himachal to enable PM Modi to make a slew of announcements. 3. ECI again deferred PC to enable PM Modi to do the same in Rajasthan," the Congress leader asked on Twitter.
"Dear ECI, 1 You allowed PM Modi to throw the Code of Conduct in dustbin as he held a road show after casting his vote in Guj. on 14/12/2017. 2 Today, you permitted PM & CM to offer political bribery in Raj by rural elect. waiver. Stop servility to Power!" he tweeted again. However, reacting to the criticism, the EC, in a statement, said, "Prime concern was for the convenience of all of you media persons to reach in time at short notice of morning message and arranging logistics here."