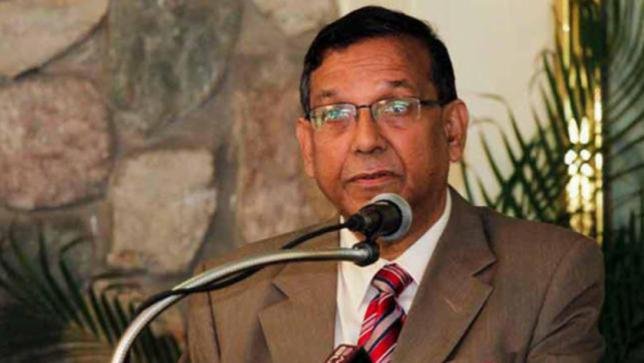 -Ad-
Hindustan Surkhiyan Desk: Law Minister Anisul Huq today said enquiries will be conducted to find out whether any of the cases recently filed against the BNP leaders and activists is false or fictitious.
The minister said this while talking to reporters after inaugurating Muktijuddho Corner of Judicial Administration Training Institute (JATI) and visiting its extension building in the afternoon.
"If someone is not involved in any offence, he or she should not have an apprehension of being implicated in any case as they will be cleared of the cases after submission of the final reports to the courts," he said.
In response to BNP Secretary General Mirza Fakhrul Islam Alamgir's claim that around 4,000 fictitious cases have been filed in the last 35 days across the country, Anisul Huq said, cases will be filed against those who will commit the offences mentioned in the jurisprudence.
If there is no evidence and documents against the accused of the cases, they will be cleared of the charges, he added.
According to the opposition party, 4,135 cases have been filed against 85,604 identified and 274,703 unidentified BNP leaders and activists from September 1 to October 4 across the country. During the same period, police arrested 4,650 BNP men in those cases, which were termed "false and ghostly cases" by the party.
In response to another question Minister Anisul also told reporters that, Prime Minister Sheikh Hasina will decide when the election time government will be formed and what its shape will be.
Law Commission Chairman Justice ABM Khairul Haque, JATI's Director General Justice Khondker Musa Khaled and Law Secretary ASSM Zahirul Haque Dulal were also present during the occasion.