-Ad-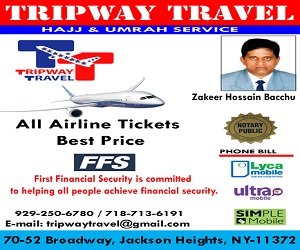 Hindustan Surkhiyan Desk: Fifty-six cases have been filed and 431 arrests made so far in connection with attacks on north Indian, especially those hailing from Uttar Pradesh and Bihar, in Gujarat. Hindi-speaking people were targeted in several parts of the state following the arrest of a Bihar native for allegedly raping a 14-month-old girl in Sabarkantha district last week.
Reacting to the incidents of violence, Congress President Rahul Gandhi on Monday said targeting of migrant workers in Gujarat is "completely wrong" and he is totally against it.
Taking to Twitter, he said the root cause of violence in Gujarat is the closure of factories and unemployment there due to which both the system and the economy are reeling.
"There is nothing more frightening than poverty. The root cause of the violence in Gujarat is the closed down factories and unemployment there. Both the system and that economy are reeling.
"Making migrant labour their target is completely wrong. I stand totally against it," he said in Hindi on Twitter.
ग़रीबी से बड़ी कोई दहशत नहीं है| गुजरात में हो रहे हिंसा की जड़ वहाँ के बंद पड़े कारख़ाने और बेरोज़गारी है|

व्यवस्था और अर्थव्यवस्था दोनो चरमरा रही है|

प्रवासी श्रमिकों को इसका निशाना बनाना पूर्णत ग़लत है| मैं पूरी तरह से इसके ख़िलाफ़ खड़ा रहूँगा| pic.twitter.com/yLabmmZDwk

— Rahul Gandhi (@RahulGandhi) October 8, 2018
Earlier in the day, Congress leader Ahmed Patel, who is also a Rajya Sabha MP from Gujarat, said the state government should probe why people were fleeing the state and warned that these incidents may happen in other states as well.
"Innocent people must not be harassed as they are also Indians. If such things happen in one state, then it may also start in other states too. We have seen what happened in Mumbai. We should not target everyone for the sins of a few," Patel said.
Uttar Pradesh chief minister Yogi Adityanath and Nitish Kumar, chief minister of Bihar, also spoke to their Gujarat counterpart Vijay Rupani to express their concerns over the attacks on migrants.
Both Gujarat and Uttar Pradesh are being ruled by the Bharatiya Janata Party, while the party governs Bihar in alliance with Nitish Kumar's Janata Dal (United).
According to reports around 50,000 people belonging to Uttar Pradesh, Bihar and other states had already fled Gujarat due to the prevailing situation.