-Ad-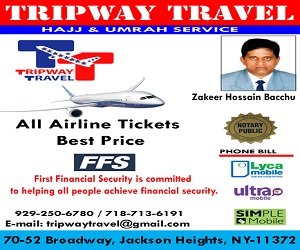 Hindustan Surkhiyan Desk: Former State Minister Lutfozzaman Babar, former Deputy Minister Abdus Salam Pintu and 17 others were sentenced to death while BNP leader Tarique Rahman and 18 others were awarded life term imprisonment for the grenade attack on Awami League rally on August 21, 2004.
Over 14 years after the deadly attack that left 24 dead and hundreds injured, Judge Shahed Nuruddin of the Speedy Trial Tribunal-1 delivered the verdict in the two cases — one for murder and another for grenade blast around 11:30am, amid heightened security.
DEATH ROW CONVICTS
Lutfozzaman Babar, former state minister for home; Abdus Salam Pintu, former deputy minister for education; Brig Gen (retd) Rezzaqul Haider Chowdhury, former NSI chief; Brig Gen (retd) Abdur Rahim, former DGFI director; Mohammad Hanif, owner of Hanif Paribahan; Pakistan-based LeT leader Yusuf Butt alias Majid Butt; Kashmir-based Lashkar-e-Taiba (LeT) leader Abdul Malek alias Golam Mohammad; Huji founder Abdus Salam; and Huji leaders Maulana Tajuddin, Maulana Shawkat Osman, Maulana Abu Sayeed alias Dr Abu Zafar, Abul Kalam Azad alias Bulbul, Jahangir Alam, Maulana Abu Taher, Hossain Ahmed Tamim, Mufti Moinuddin Sheikh alias Abu Zandal alias Masum Billah, Rafiqul Islam Sabuj, Mohammad Ujjal alias Ratan and Mohibullah alias Mofizur Rahman alias Ovi were awarded death penalty.
LIFE TERM IMPRISONMENT
Tarique Rahman, BNP acting chairman; Harris Chowdhury, former political secretary to Khaleda; Qazi Shah Mofazzal Hossain Kaikobad, a BNP lawmaker; BNP leader Ariful Islam Arif, former councillor of DCC ward-53; Huji leaders Shahadatullah Jewel, Maulana Abdur Rouf, Maulana Sabbir Ahmed alias Abdul Hannan Sabbir, Arif Hasan Sumon, Hafez Maulana Yahya, Maulana Abu Bakar alias Selim Howlader, Mahibul Muttakin, Anisul Mursalin, Md Khalil, Jahangir Alam Badar, Md Iqbal, Liton alias Maulana Liton, Mufti Shafiqur Rahman, Mufti Abdul Hai and Ratul Babu were given life term imprisonment.
Meanwhile, former Inspector General of Police — Ashraful Huda and Shahudul Haque — were given a total of four years' imprisonment and fined Tk 50,000. If IGPs fail to pay the fine, they will have to serve another six months.
Lt Commander (retd) Saiful Islam Duke, also nephew of Khaleda; Saiful Islam Joarder, former DGFI official (sacked); and Maj Gen (retd) ATM Amin were given four years' imprisonment.
Former DC (South) of DMP Khan Sayeed Hassan and former deputy commissioner (East) of DMP Obaidur Rahman Khan were also jailed for four years each.
Former IGP Khoda Baksh Chowdhury, former SP Ruhul Amin and former ASPs of CID Atiqur Rahman and Abdur Rashid were given a total of five years in prison in the cases.
Over 14 years after the deadly attack that left 24 dead and hundreds injured, Judge Shahed Nuruddin of the Speedy Trial Tribunal-1 delivered the verdict around 11:30am, amid heightened security.
Earlier around 7:00am, 31 accused including Babar and Pintu were taken to the court in old Dhaka from the Kashimpur High Security Prison in Gazipur in a prison van.
A total of 24 Awami League leaders and activists, including Mohila Awami League president Ivy Rahman, were killed and more than 300 others were injured in the grisly attack on Bangabandhu Avenue. Prime Minister Sheikh Hasina, who was the opposition leader in parliament at that time, narrowly escaped the attack with an ear injury.
BNP's acting chairman Tarique Rahman, two former ministers including Babar and former top police and intelligence officials of the then BNP-led four-party alliance government were among 49 accused in the cases.
The grenade attack was carried out during the tenure of the then BNP-Jamaat-led government aiming at assassinating Hasina. The attack, one of the most shocking political crimes in the country's history, was allegedly masterminded by some BNP leaders.
The erstwhile government had allegedly made efforts to bury the truth and protect the masterminds by derailing the investigation. It even tried to put the blame on the AL.
But fresh investigation into the cases found the involvement of the militant outfit Huji, influential leaders of the BNP and Jamaat, and a band of senior officials of the home ministry, police,
Earlier, wrapping up their arguments, the prosecution sought the highest punishment to all the accused, saying it has been able to prove all charges beyond reasonable doubt.
But the defence counsels said the prosecution failed to produce evidence to prove the charges and sought acquittal of their clients.