-Ad-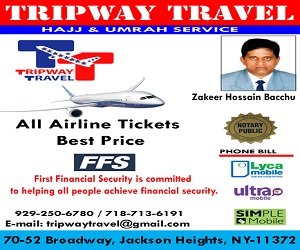 Hindustan Surkhiyan Desk: In a surprise announcement, US ambassador to the United States Nikki Haley resigned from her post on Tuesday.
Haley who is the first Indian-American to serve on the United States cabinet and the highest profile woman and non-white in the current administration, handed a surprise resignation which has been accepted by the President of the United States Donald Trump.
Haley's resignation comes amid quiet speculations of her running for president in 2020 elections. However she refuted the speculations and said that she would instead be campaigning for Trump.
After eight years of public service – two as a governor and two as UN ambassador – she said that she wanted a change after the stressful tenures and that government officials should limit their terms in office so that there are new people coming in.
Trump praised her for her role at the UN saying that she was respected by leaders and diplomats at the UN and that the US is more respected.
He called her a "special friend" and said he hoped to see her back in some capacity in the administration or politics.
Who is Nikki Haley:
46-year-old Haley is the daughter of Sikh immigrants from Amritsar district of India.
Haley had a meteoric rise in Republican politics and was the megaphone of President Donald Trump's aggressive global policy at the UN often using harsh rhetoric at opponents.
She was the first woman and non-white to be elected governor of South Carolina before she was appointed the UN ambassador – a cabinet post in the US.
Haley is very popular among Republicans. But she was despised by Democrats – especially Indian Americans- who hold that non-white persons should not be in the Republican Party and hold a high government office in Republican Administration.
Nikki Haley's significant roles:
Her main achievement was getting China and Russia to stringently adhere to Security Council sanctions on North Korea, which ultimately led to its Kim Jong Un agreeing to negotiate denuclearisation with the US.
She also backed cutting US aid to the UN agency for Palestinians. In addition, she was behind the US pulling out of the UN Human Rights Council because, she said, it included several human rights violators.
Despite promoting the Trump's policies, she also had differences with him, pursuing a far more aggressive policy towards Russia than Trump does.
While Rex Tillerson was the Secretary of State, she had a higher profile, which dimmed somewhat after Michael Pompeo took the job and assumed a more public role.
She was also hemmed in by National Security Adviser John Bolton, a former US Permanent Representative, with his own foreign policy agenda that was sometimes at odd with Pompeo on North Korea and Russia.