-Ad-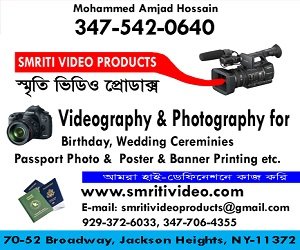 Hindustan Surkhiyan Desk: Jamal Khashoggi's brutal murder inside Saudi consulate in Istanbul was allegedly supervised by Saud al Qahtani a top aide to Saudi Crown Prince Mohammed bin Salman, who administered the assassination by giving orders over video conferencing application Skype, the Turkish media reported. Instructing his men to dispose of Khashoggi, Qahtani had allegedly said 'bring me the head of the dog' as he watched the proceedings in the video conference.
Citing intelligence sources TRT World reported that Qahtani was beamed into a room of the Saudi consulate via skype and began to hurl insults at Khashoggi over the phone, to which Khashoggi retorted back.  At one point, Qahtani told his squad which included top security and intelligence operatives, some with direct links to the royal court, to dispose of Khashoggi. "Bring me the head of the dog," he instructed his men and watched the proceedings over Skype, the Turkish channel reported.
The brutal murder of Jamal Khashoggi, a journalist and vocal critic of the Saudi government and particularly of the Crown Prince Mohammed bin Salman, inside Saudi Consulate in Istanbul, has stirred worldwide outrage with suspicion looming over Saudi regime's alleged involvement.
The findings so far:
In addition to many unanswered questions, the Saudi authorities further raised doubts as they reportedly denied permission to the cops to search a well in the garden of the kingdom's consulate in Istanbul. Basing its report on the security sources, the Anadolu news agency reported that Turkish police "were denied authorisation by Saudi officials to search the well in the consulate garden".
Though there exist several versions of how Jamal Khashoggi, a government critic who was living in self-imposed exile in the United States, was murdered inside the Saudi consulate, none of them has been confirmed by the authorities. Turkey is conducting its own investigation into the killing but it remains unclear where the body of Khashoggi is. However, a UK broadcaster on Tuesday reported that body parts of the dissident journalist were found at the Saudi consul general's home.
Turkish media had also reported that the authorities have recovered audio tapes which established that Khashoggi was tortured, his fingers were cut off and his body decapitated by his alleged killers.
The Saudi government, however, has denied the allegations and has also offered condolences over the death of the Washington Post journalist.