-Ad-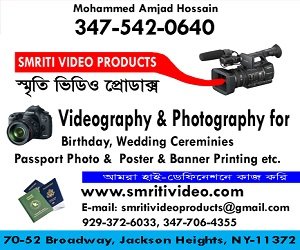 Hindustan Surkhiyan News Desk: Thousands of Muslims raised their hands seeking blessings for mankind as the second phase of Biswa Ijtema concluded with the Akheri Munajat — on the bank of Turag river in Tongi today.
Maulana Mohammad Shamim administered the Akheri Munajat (final prayer) from 11:47am to around 12:05pm, reports our Gazipur correspondent.
The congregation was extended by a day after yesterday morning's unexpected rain delayed the programme.
According to weather forecast, rain accompanied by occasional gusty wind is likely to continue today in some areas of Dhaka, Chattogram and Sylhet.
The devotees of all ages spilled onto the adjacent roads during the munajat. Many people joined the prayers from rooftops of buildings, from open fields and from nearby houses and roads.
Since 2011, the congregation has been held in two phases. However, this year's Ijtema is underway in a single phase with separate final prayers by two factions of the Tabligh Jamaat.
The first Munajat was administered by Maulana Zubair Hassan, imam of Kakrail Mosque in Dhaka and the leader of a faction, on Saturday. The Ijtema began on Friday and was scheduled to end today.
This year's Ijtema was originally scheduled for January 11-13 and 18-20 in two phases. But the event was postponed due to the December 30 national elections.
Tabligh Jamaat has been organising the congregation at the venue since 1967.