-Ad-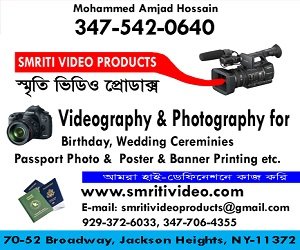 Hindustan Surkhiyan News Desk: A day after IPL chairman Rajeev Shukla hinted at boycotting Pakistan in World Cup, Harbhajan Singh went a step forward by saying that India's chances of winning the World Cup won't get hampered by any means even if the forfeit the group match against Pakistan.
Harbhajan's statement came after the terror attack in Pulwama killed 40 personnel CRPF personnel. Pakistan-based terror outfit Jaish-e-Mohammad had claimed responsibility for the ghastly act.
"India should not play Pakistan in the world Cup. India are powerful enough to win the World Cup without having to play Pakistan," Harbhajan Singh told 'Aaj Tak' news channel.
India are slated to take on Pakistan on June 16 at Old Trafford Manchester in the 2019 ODI World Cup.
"This is a difficult time. The attack that has happened, it was unbelievable and it's very wrong. Strict action will surely be taken by the government. When it comes to cricket, I don't think we should have any relations with them otherwise they will keep treating us like this," he added.
Harbhajan said India doesn't need to revive any sort of sporting ties with Pakistan as a mark of respect for the armed forces.
"I don't think India should play the World Cup match against Pakistan. Country comes first and we are all standing behind our country. Cricket or hockey or sports, it should be kept aside because this is a huge thing and repeatedly our soldiers are killed. We should stand with our country. Cricket or hockey or any sport, we don't need to play with them," he said.
"We should not keep any kind of ties with Pakistan: we are powerful enough to feed the world on our own. Cricket, sports is not as important. We stand with every member of the defence force. Their sacrifices should no go to waste," Harbhajan said.
Interestingly, India have never talked about boycotting Pakistan from an ICC event or even the Asia Cup. The neighbours have not played a bilateral series ever since the three-match ODI series in India back in 2012 but have faced each other multiple times in various ICC events – the 2017 Champions Trophy final being the last – and Asia Cup matches.