-Ad-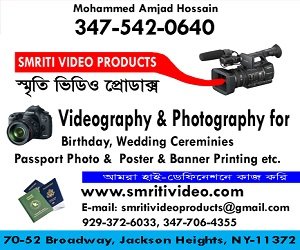 Hindustan Surkhiyan Desk: The Bharatiya Janata Party has dragged Congress President Rahul Gandhi to court seeking contempt action against him for attributing his remarks on the recent Rafale verdict to the apex court.
A bench headed by Chief Justice Ranjan Gogoi said it will hear the plea on April 15.
BJP MP Meenakshi Lekhi who moved the Supreme Court in her plea said Gandhi has attributed his personal remarks to the top court and tried to create prejudice.
Senior advocate Mukul Rohatgi, appearing for Lekhi, told the bench that Congress president made a remark that the "Supreme Court has said, chowkidaar chor hai" in the verdict.
"The Supreme Court has made it clear that 'chowkidarji' (watchman) has committed a theft," Gandhi told reporters at a rally in Amethi on Wednesday, after filing nomination papers.
BJP leader and Defence Minister Nirmala Sitharaman also asserted on Wednesday that the court's order, which allowed leaked documents to be relied upon by petitioners seeking review of its Rafale judgment while rejecting the government's objections, was not a setback and that the Congress will not be able to "shows its face".
The matter will become crystal clear in the court, she told reporters.
Citing the order, Gandhi claimed the court has accepted that "chowkidar chor hai", a reference to his allegation that Prime Minister Narendra Modi is a thief, and that he gave money to industrialist Anil Ambani.
Lashing out at the Congress chief, Sitharaman said he had crossed the line of decency in his comments on the court's order and added that it underlines his frustration that he was attributing words to the SC that it never uttered.
The order was limited to whether the documents, which the government had argued should not be considered by the court as they were obtained illegally, should be accepted by the apex court or not, she said.
Gandhi does not read even half a paragraph of the court's order and goes by what his advisers tell him, Sitharaman claimed, accusing him of gross contempt of court.
Gandhi has been accusing the BJP and particularly PM Modi of favouring a set of industrialists while neglecting the poor. The Congress is pitching the "Chowkidar Chor Hai" in most of his poll rallies and press conferences to buffet the ruling government.
In his rallies, Rahul works the crowd by saying "I cannot hear you" and repeating "chowkidar" thrice, with the people replying "chor hai" every time.
(With additional information from PTI)