-Ad-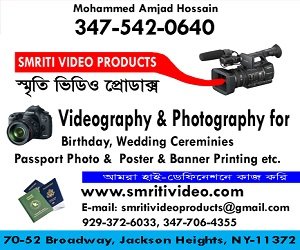 Hindustan Surkhiyan Desk:Declining BJP leader Subramanian Swamy's allegations claiming that Congress President Rahul Gandhi was a British National, Congress on Tuesday asserted that he was an Indian citizen. "Rahul Gandhi is an Indian citizen," said Congress spokesperson Randeep Surjewala.
He cited a certificate of incorporation of the UK firm BackOps, in which Rahul Gandhi worked as a director, to support his claim.
Surjewala said the controversy around Rahul Gandhi's citizenship was a "baseless charge" and part of the Prime Minister Narendra Modi's malicious agenda to defame the Congress chief.
He said the BJP raised the issue in 2014 too. The matter then reached the Supreme Court, which rejected the allegations on November 30, 2015.
"Because the failed Prime Minister has no answer to the country's lack of jobs and widespread farm crisis, he is forced to manufacture an allegation a day," said Surjewala.
Priyanka on Rahul's citizenship:
Speaking over controversy surrounding brother Rahul Gandhi, Priyanka Gandhi on Tuesday said, "Rahul Gandhi is an Indian citizen and was born in front of everyone in India only". She further said that "Everyone has seen him grow up in India".
She added saying, "The allegations that he is not an Indian citizen are baseless".
#WATCH Priyanka Gandhi Vadra on MHA notice to Rahul Gandhi over citizenship, says," The whole of India knows that Rahul Gandhi is an Indian. People have seen him being born and grow up in India. Kya bakwaas hai yeh?" pic.twitter.com/Rgt457WMoi

— ANI (@ANI) April 30, 2019