-Ad-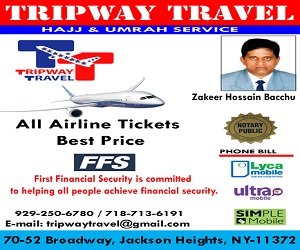 Hindustan Surkhiyan Desk:The counting for the 2019 Lok Sabha elections is underway across the 542 parliamentary constituencies where voting was held across the seven phases from April 11 to May 19.
As per the latest 2019 LS result trends on ABP News, the BJP-led NDA had crossed the 272 halfway mark by some distance and were inching towards a landslide win in the 2019 Lok Sabha polls. According to the trends pouring in on ABP News, BJP alone had bettered their figure of 282-seats win mark, with the NDA crossing their last elections tally of 336 seats
Bharatiya Janata Party is on track to repeat its stellar performance in Uttar Pradesh as the party is leading on more than two thirds of the seats in Uttar Pradesh. As per the latest trends, BJP was ahead in more than 55 seats and inching towards a clear cut mandate in their traditionally strong Hindi heartland bastion. It is notable that BJP which romped home to power at the Centre in the 2014 Lok Sabha polls, winning a staggering 73 out of the 80 seats in Uttar Pradesh. The 'Mahagatbandhan' which was expected to do well in these elections hasn't been able to gain traction with the voters as they are leading in 20 seats.
Most of the exit polls had predicted the Bharatiya Janata Party to win 60-65 seats in UP and the result trends are in line with the exit polls.
BJP's stellar performance comes in the wake of Samajwadi Party and Bahujan Samaj Party stitching an alliance to counter the Modi wave in Uttar Pradesh. The Congress which went solo in the elections are faring poorly and dont look like getting to the double digit mark. Uttar Pradesh has some high voltage contests with big stalwarts from either side contesting in the Hindi heartland which holds key to the fortune in govt formation at the Centre.
As per the latest trends, PM Modi from Varanasi, Home minister Rajnath Singh from Lucknow, Ravi Kishan from Gorakhpur were leading by substantial margins in their respective constituencies. There is a stiff battle going on between Congress president Rahul Gandhi and Bharatiya Janata Party's candidate Smriti Irani