-Ad-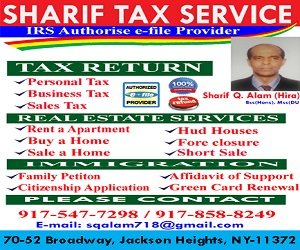 Hindustan Surkhiyan Desk: Prashant Kishor and his India Political Action Committee team have now teamed up with Mamata Banerjee to regain Trinamool Congress' lost ground in the state of West Bengal.  Assembly elections are due in 2021 in the state where BJP recently won 18 of the 42 Lok Sabha seats.
The meeting between Mamata Banerjee and Prashant Kishor lasted for about 1.5 hours in Kolkata and both will now work together to ensure the BJP doesn't emerge as a potent force. Kishor, however, would continue to remain Vice-president of Janata Dal United, a party he had joined last year.
The 'PK' factor had its tremendous impact on the outcome of the Lok Sabha and Assembly polls in Andhra Pradesh. It did wonders for the YSRC by meticulously helping it build the organisation right from the polling booth level. "One of the key strategic decisions was to reach out to people and establish a direct connect with the voters," Asbah Farooqui, IPACs head of national communications team had told news agency PTI.
The political consulting firm, which worked with Narendra Modi in 2014 and Nitish Kumar later, was instrumental in setting the strategy for the YSRC and creating the narrative by organising 35 campaigns, 17 on the ground and 18 online since May 2017. He worked for the Congress and Captain Amarinder Singh in the 2017 Punjab elections but failed to guide the Congress to victory in Uttar Pradesh in the same year.
Ahead of the elections in Andhra Pradesh, Chandrababu Naidu alleged that Kishor was the mastermind behind a campaign to have Telugu Desam Party (TDP) voters deleted from voting lists. He alleged this was done by misusing the Election Commission's Form 7, to object to the inclusion of specific voter's names, reported The Telegraph.
The TDP had alleged that 30 lakh of its voters have had their names deleted from the Election Commission lists because of a concerted campaign by the YSR Congress Party masterminded by Kishor.
At an election meeting in Ongole in coastal Andhra Pradesh, Naidu had also heaped abuse on Kishor, saying: "He is a Bihari dacoit. There is no law and order in Bihar. They have all come together and are committing cyber crimes. They are taking away our own votes without our realisation. They are using proxy names and taking away votes."