-Ad-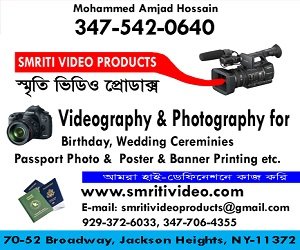 Hindustan Surkhiyan Desk: After Bihar, Rajasthan, Uttar Pradesh, Gujarat, Maharashtra, and Delhi, Bollywood superstar Hrithik Roshan starrer 'Super 30' has been declared tax free in two more states, Haryana and Jammu Kashmir too. The official handle of Excise & Taxation Department of Haryana, shared the news on social media and wrote, "Government of Haryana has exempted the movie 'Super 30' from SGST. The Movie is based on the life of Patna-based mathematician @teacheranand , who prepares underprivileged students for entrance to IITs. #Super30 @mlkhattar @CaptAbhimanyu @iHrithik"
Government of Haryana has exempted the movie 'Super 30' from SGST. The Movie is based on the life of Patna-based mathematician @teacheranand , who prepares underprivileged students for entrance to IITs. #Super30 @mlkhattar @CaptAbhimanyu @iHrithik pic.twitter.com/My5qKDcMKy

— Excise & Taxation Department, Govt. of Haryana (@ETD_Haryana) August 1, 2019
While Anand Kumar himself posted about Jammu Kashmir on his social media and wrote, "J&K Governor Hon'ble SP Malik passed instruction for making #super30film tax-free & said that this would ensure that more students would be able to see the movie to take its message that education is the solution to all problems. Thanks sir. @iHrithik @RelianceEnt @adcjk_vipin"
J&K Governor Hon'ble SP Malik passed instruction for making #super30film tax-free & said that this would ensure that more students would be able to see the movie to take its message that education is the solution to all problems. Thanks sir. @iHrithik@RelianceEnt@adcjk_vipin pic.twitter.com/3PNI3qHrmo

— Anand Kumar (@teacheranand) July 31, 2019
'Super 30' sees Hrithik Roshan in a completely different avatar from what he is known for and it is his brilliant performance that steals the show. Here, he becomes a rustic mathematician, hailing from one of the most underprivileged sections of the country with brains like a Genius, and their glowing commitment to reach far despite them staring right onto the face of adversity. Hrithik is said to have studied Anand Kumar closely and observed his demeanor, his style of walking, talking and how he is around his students, to incorporate in his character portrayal – bringing the perfect capture of the soul of Anand.
The film has crossed a whopping 130 crores and audience, not just across the country but across the world, are liking and appreciating the film with their own gestures. Fans from African and Asian countries are seen wearing Super 30 tee shirts and cutting Hrithik Roshan cakes as they come to love Hrithik in his most different role of his career. He is being lauded far and wide by the audience and for all the right reasons.
Super 30 was released 12th of July, and since then has seen a steady footfall in the theatres. The buzz created by the film is huge and it's a matter of great pride for the film when the officials of the country, teachers, bureaucrats and others see the film and recognize its importance.
The film, Super 30 sees Mrunal Thakur, alongside Hrithik Roshan and Nandish Sandhu, Pankaj Tripathi in the supporting cast.