WILLIAMSBRIDGE, Bronx (WABC) —
Police say a drunk driver caused an accident in the Bronx early Saturday that left a man dead and several other people injured.
It happened shortly before 3 a.m.. at the intersection of Burke Avenue and Bronx Park East in the Williamsbridge section.

The driver of a black Jeep T-boned a Nissan Altima sedan, collided with a second occupied vehicle, then spun around and struck two parked cars, investigators said.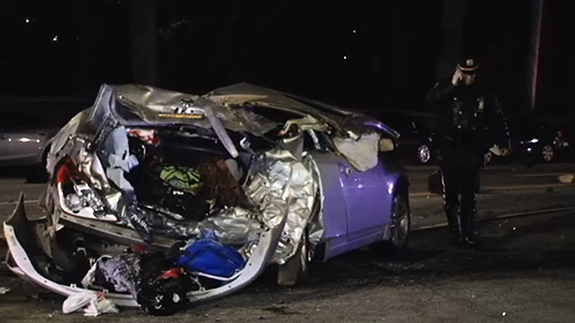 The driver of the first vehicle that was struck was pronounced dead at the scene. He was identified as 31-year-old Shiquan Dunn of the Bronx.
A 28-year-old female passenger in the car was taken to Jacobi Hospital in stable condition.
The driver of the second vehicle that was struck, a 48-year-old woman, was also taken to the hospital in stable condition.
The driver of the Jeep, 54-year-old Andres Mayora, was hospitalized in stable condition and charged with DWI.
*News Searching By Abc7ny*