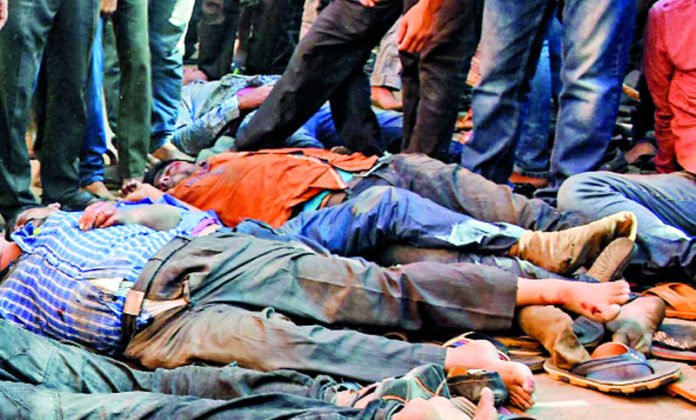 Chittagong [Bangladesh], Dec 18 (ANI): At least 10 people were killed and several others injured in a stampede during the qulkhwani (a ritual held after the burial) of former Chittagong mayor Mohiuddin Chowdhury on Monday.
"Mohiuddin's qulkhwani was held in 10 different spots and the incident took place in the programme at Rima Community Centre which had been arranged specially for Hindus, Christians and Buddhists," Dhaka Tribune quoted a police official as saying.

The death toll is expected to rise as several others have been critically injured in the incident that took place at the Rima Community Centre in Chittagong's Jamal Khan area.
According to Dhaka Tribune, Mohiuddin's son Mohibul Hassan Chowdhury Nowfel visited the injured in hospital and announced compensation of Tk 1 lakh to the family of each deceased and additional Tk 5,000 for their cremation.
Meanwhile, Awami League lawmaker ABM Fazle Karim Chowdhury announced that the government will give Tk 1 lakh as compensation to the families of the deceased. (ANI)
This story has not been edited. It has been published as provided by ANI
*News Searching By ABP*