SOHO, Manhattan (WABC) —
Three people were injured, two seriously, when a piece of a fire escape fell seven stories in Lower Manhattan Friday afternoon.
The incident happened at the intersection of Howard Street and Broadway in SoHo around 1:30 p.m.

Authorities say a man and a 25-year-old woman on the sidewalk below were struck in the head by a piece of metal that was part of a staircase on the fire escape. It apparently fell when a woman who was inspecting the seventh floor fire escape stepped onto the staircase, with one of the steps giving way underneath her.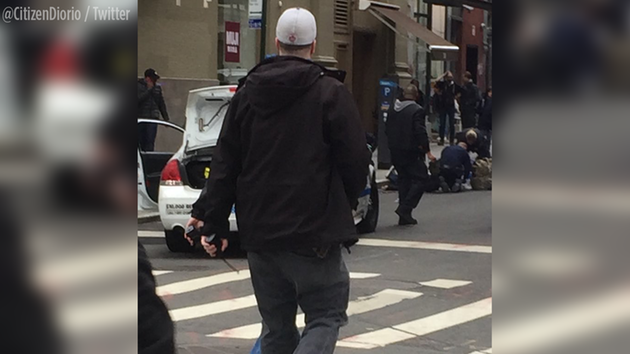 The pedestrians were rushed to Bellevue Hospital with life-threatening injuries, while the inspector was able to pull herself back up and refused treatment at the scene.
"Can you just imagine seeing two people on the ground, falling from I don't know how high, it was just horrible," witness Imola Kobor said. "The head was just smashed to the floor. It's horrible."
Broadway was closed at Howard Street.
This was a private inspector, not a city employee with the Department of Buildings.
According to the DOB, any building over six stories must submit a report of facade inspection every five years to the city.
abc7NY