NEW YORK (WABC) –A powerful nor'easter moved into the New York area on Friday with heavy rain, snow, and strong winds.
CLICK HERE FOR THE LATEST STORM WARNINGS AND WATCHES

As a low-pressure system reached the mid-Atlantic coast early Friday, pockets of rain arrived accompanied by winds gusting up to 50mph (especially at the coast).
Rain was causing some flooding before mixing with and changing to snow in some places before ending early Friday night. Coastal flooding is also possible during the times of high tide.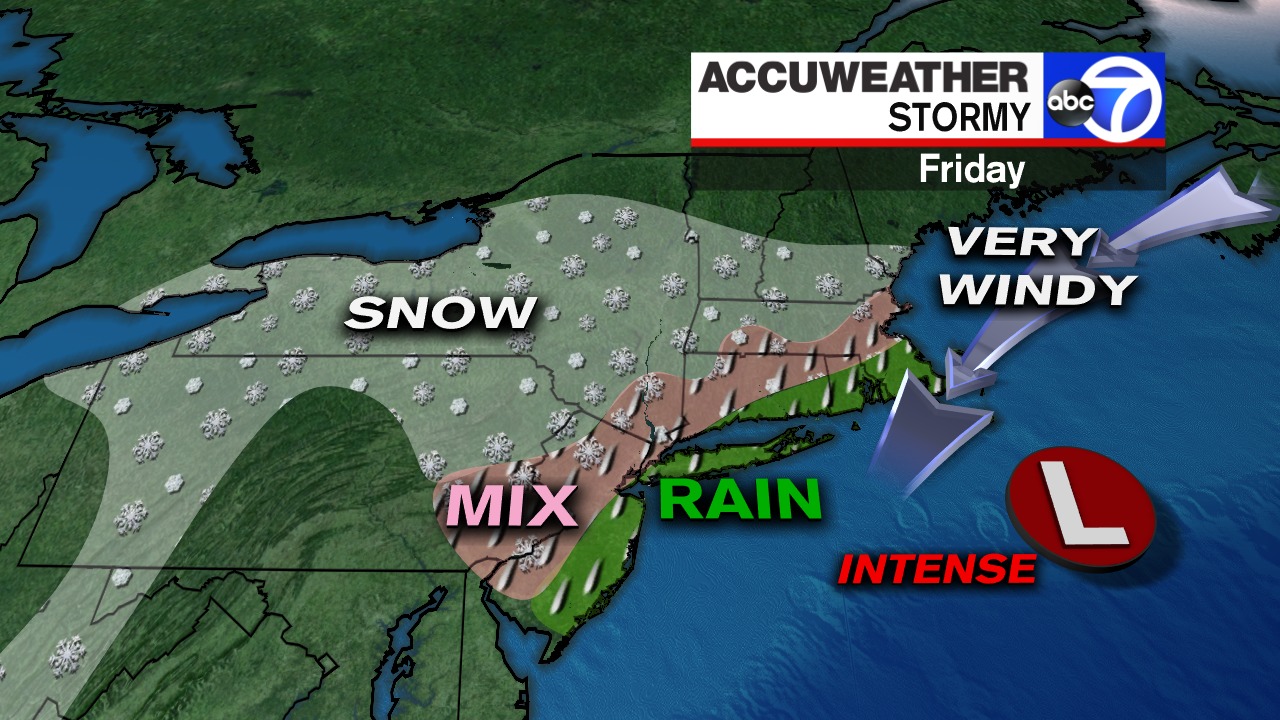 Friday will be chillier with winds gusting to 50mph. Locally heavy rain will mix with and then change to wet snow in northern and western suburbs. Temperatures will end up in the 30s in the afternoon with some wet snow even possible in the city late. Coastal flooding will be a concern all day.
PROJECTED SNOWFALL TOTALS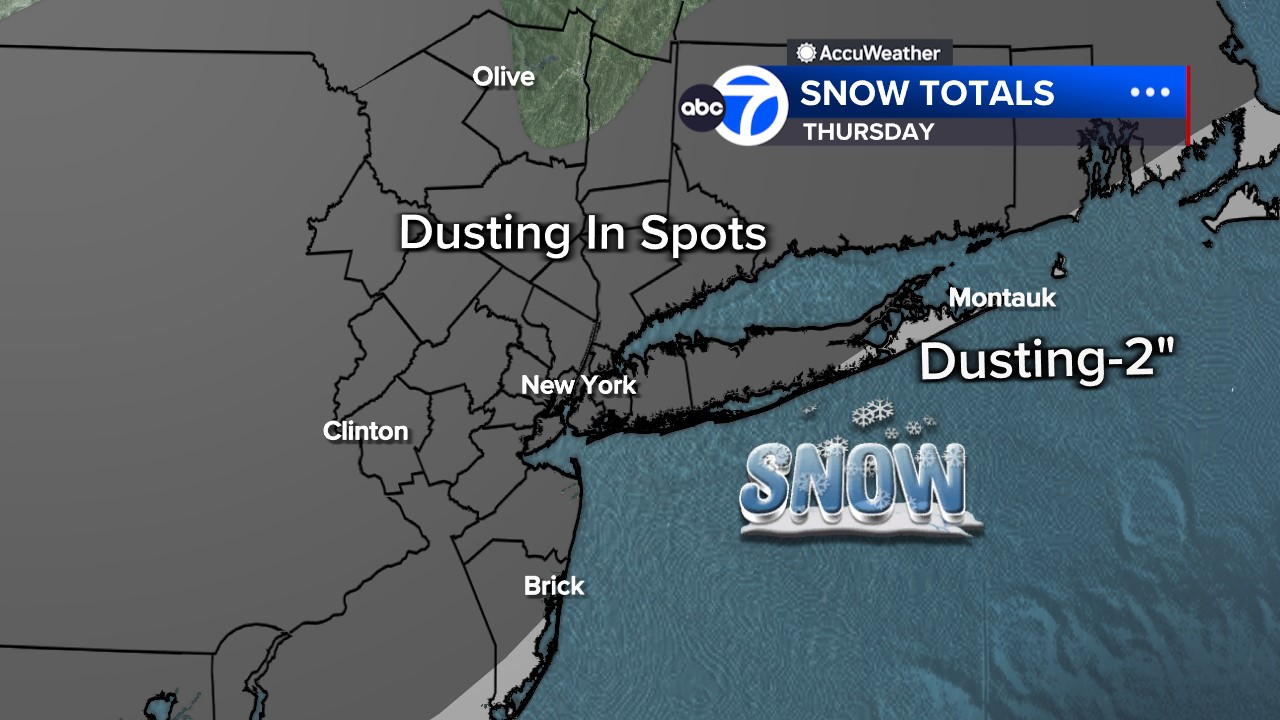 Saturday will still be brisk and chilly on the backside of the system with at least some sunshine returning.
Click to watch the 7-day AccuWeather forecast and get all the weather any time at abc7NY.com/weather. For weather updates wherever you go, please download the AccuWeather app.
Here's a look at the 7 Day AccuWeather forecast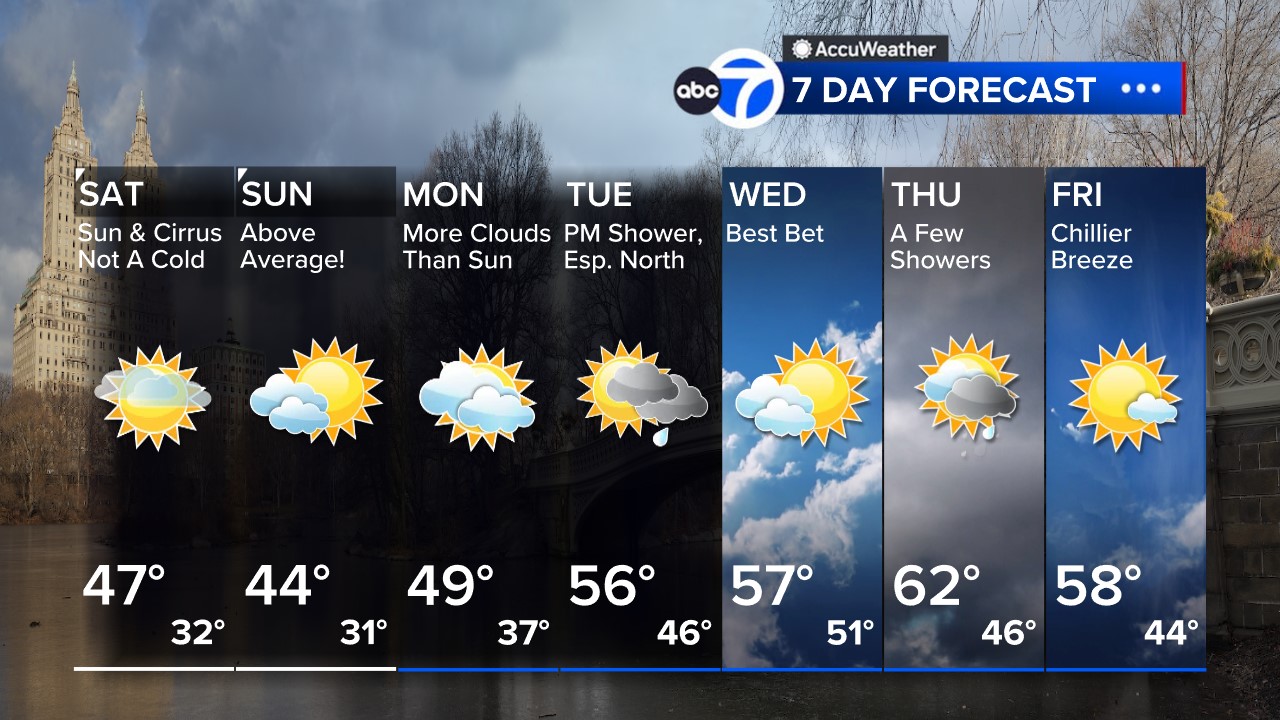 ABC7