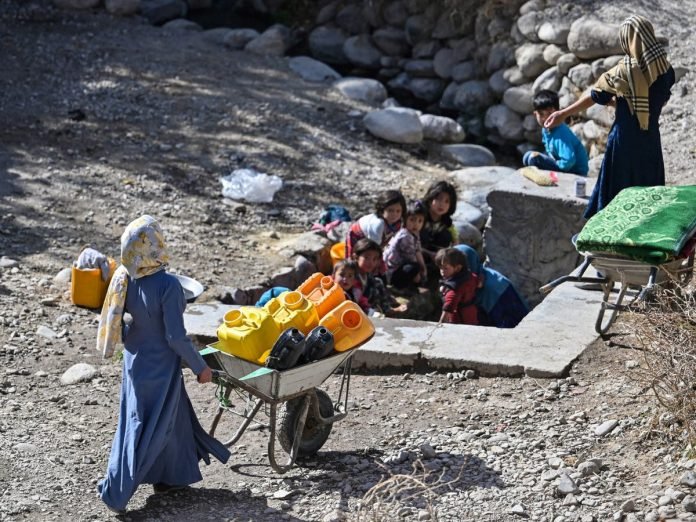 BEIJING (BLOOMBERG) – Afghanistan's top diplomat in Beijing has called on China to let in more of its agricultural products, saying that expanded trade would do more to ease a humanitarian crisis next door than fiscal aid.
Ambassador Javid Qaem, a holdover from the Islamic republic government that fell to the Taliban, said in an interview last Friday (Nov 12) that more flexible trade rules on the Chinese side and better logistics could help Afghanistan expand its annual exports of agricultural products like pine nuts from US$500 million (S$676 million) to as much as US$2 billion of annual trade with its larger neighbour.

He urged China to expand air shipments of pine nuts that resumed last month and said the two countries were a "week or two" from agreeing to a similar arrangement for saffron.