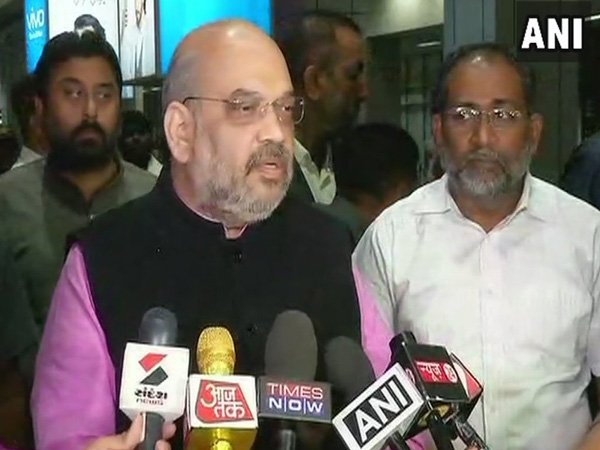 Ahmedabad (Gujarat) [India], December 13 (ANI): Bharatiya Janata Party (BJP) Chief Amit Shah on Wednesday launched a scathing attack at former prime minister Manmohan Singh after the latter sought an apology from Prime Minister Narendra Modi for levelling false allegations against him.
While speaking to the media here, Shah said the Congress party is making desperate attempts to defame Prime Minister Modi.

He said, "Amused to see the Congress party so desperate before the Gujarat elections. Just a day before polling, both Rahul Gandhi and respected Manmohan Singh ji are only maliciously attacking Prime Minister Modi."
"If Congress is nervous after more than 60 rallies by Rahul Gandhi in Gujarat, last day attacks on Prime Minister Modi are also not going to help them," he said.
Further lashing out at the former prime minister, Shah said, "We want to remind respected Manmohan Singh ji that he has done his best to mislead the people of Gujarat in previous elections but Gujarat has rejected him and Congress every time."
"We also want to ask respected Manmohan Singh ji why was he not angry and anguished when a Chief Minister of his country was called 'Maut Ka Saudagar'. Why is he still silent when Prime Minister of his country was called 'Neech'?"
Shah further added that "Why did Anand Sharma and Randeep Surjewala vehemently deny that the meeting with a top Pakistani leader has never happened?"
Earlier in the day, former prime minister hit out at Prime Minister Modi again, accusing him of spreading falsehood and canards to score political points and seeking an apology for his ill-thought transgression. (ANI)
*News Searching By Abp*