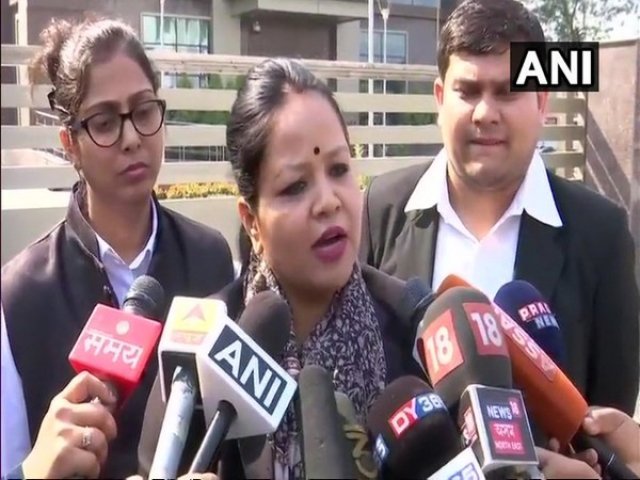 New Delhi [India], Feb.15 (ANI): A woman from Arunachal Pradesh's West Siang District approached the National Commission for Women (NCW) on Thursday with a complaint that she had been gang-raped by three persons, allegedly including the name of incumbent state Chief Minister Pema Khandu, eight years ago.
Filing a complaint through her lawyer under Section 10 of National Commission for Women Act, the lady has accused Khandu, Phurpa Lama Thumpeen Tashi, a teacher of the Tawang Higher Secondary School, and Dorjee Wangchu of gang raping her in the month of July 2008.

"I have suffered immense mental agony for endless time before gathering courage to lodge complaint against them at the Itanagar women police station, said the victim.
She said in her complaint that she was a resident of Dorzeling Village in Arunachal West Siang District and had come to Tawang District in search of a job, and if not a job, to explore the possibility of starting a business in mobiles and laptops.
She has claimed that she came into contact first with Phurpa Lama, who in turn asked her to meet a "few powerful persons" at the Tawang Circuit House. In her complaint before the NCW, she has claimed that she was given a cold drink with some intoxicant that made her unconscious.
"I was given some intoxicant mixed with cold drink which rendered me senseless. I was repeatedly gang-raped by above named persons. When I came back to senses, I saw the man who was raping me at that time. He introduced himself as Colonel Pema Khandu. When I tried to resist, he slapped me hard….."
She said that it took her seven years to gather courage to file a complaint against Khandu and others.
She claimed that she had filed two FIRs, one in December 2015 and the other in January 2016, in the Itanagar Women Police Station, but came away disappointed, as the officer in charge refused to register the FIRs. She said that even the Superintendent of Police failed to act on her complaint. She also said that the court of the chief judicial magistrate has dismissed her complaint as being without merit.
Rashmi Bhati, the victim's lawyer, told ANI, "My client has levelled allegations of rape against Arunachal Pradesh CM Pema Khandu. It is a 2008 incident. She had approached police and court who did not register her complaint. We have given her complaint to the women's commission. The victim was and is very scared. This courageous woman has filed her complaint before National Commission for Women in Delhi." (ANI)
This story has not been edited. It has been published as provided by ANI