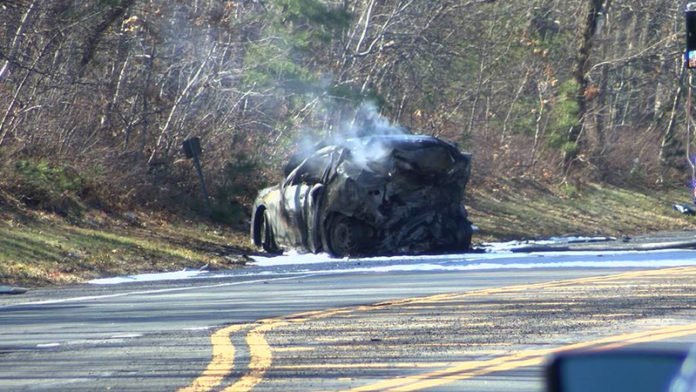 RIDGE, Long Island (WABC) —
At least one person is dead in a fiery, multi-vehicle crash along a major road in Suffolk County on Long Island Wednesday.
The vehicles, including an oil truck, collided just after 11:20 a.m. on Middle Country Road in Ridge.

Authorities have not released any specific numbers as to how many people or vehicles were involved. Though, images from the scene show a car that appeared to be on fire.
Middle Country Road, also known as Route 25, is closed in both directions between Wading River Hollow Road and Smith Road.
This is a developing story. Keep checking abc7NY for the latest information.