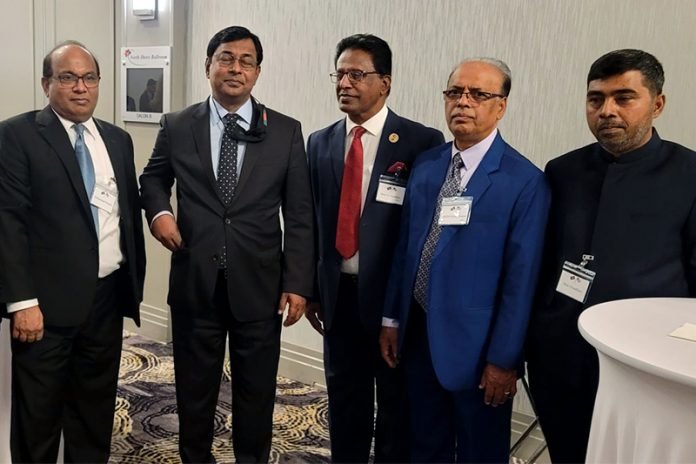 Zahan Ara Dolon: The birth centenary of Bangabandhu Sheikh Mujibur Rahman and the golden jubilee of Bangladesh's independence were celebrated in Chicago on Saturday, October 02, 2021.
Honorary Consul of Bangladesh in Chicago Monir Choudhury presided over the function. Foreign Minister Dr AK Abdul Momen addressed the function as the chief guest in a video message.

Ambassador of Bangladesh to the United States, M Shahidul Islam was the special guest at the event. MS Sekil Chowdhury, Chairperson, Center for NRB spoke as the guest of honor. Honorary Consul of Nepal in Chicago, Marvin A. Brustin spoke on behalf of the diplomats on the occasion.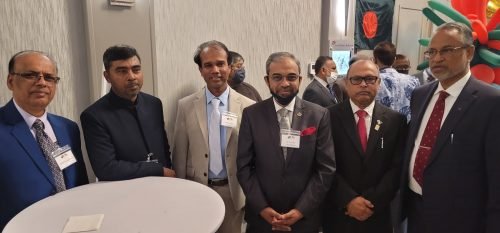 Mr AKM Fazlul Haque, chairman of the New York based television channel Bangla Channel, Shah J Chowdhury, president and CEO of Bangla Channel, and guests and Diplomats from different countries, construction businessman Haji Abdul Quader Mia and other expatriate Bangladeshis were present at the occasion.
In his speech, Foreign Minister Dr Momen said Bangladesh has completed 50 years of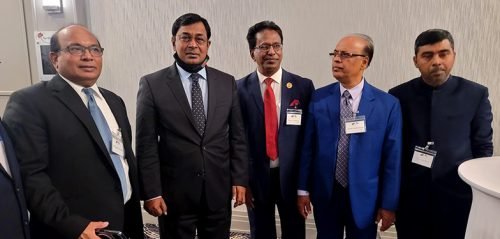 independence. At the same time, the whole nation is celebrating the birth centenary of Bangabandhu everywhere in the country and abroad. This glorious moment is a matter of good fortune for all of us.
The Foreign Minister said that, we as a nation have been established in a dignified position today. Bangladesh is a well known name in the world today due to the strong leadership of our Prime Minister Sheikh Hasina.
Speaking as the special guest, Ambassador M Shahidul Islam said, 'Through this event, we are introducing our position of honor and dignity to the world.'
Honorary Consul Monir Choudhury said, 'We are happy to organize the 50th anniversary of Bangladesh's independence and the birth centenary of the Father of the Nation Bangabandhu Sheikh Mujibur Rahman.'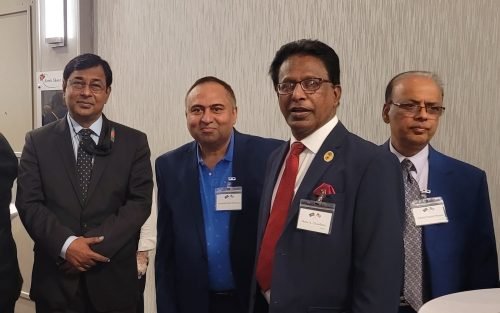 He welcomed the diplomats, guests, expatriate Bangladeshi leaders from different states of America including Chicago.
Chairperson of the Center for NRB, Sekil Chowdhury said that the world economy is being enriched through the labor and talent of expatriate Bangladeshis. We are helping the world in
economic activities with our human resources.
The Honorary Consul of Nepal in Chicago said that Bangladesh and the father of their nation are honored in the world court today. Congratulations to the citizens of Bangladesh on its 50th anniversary.