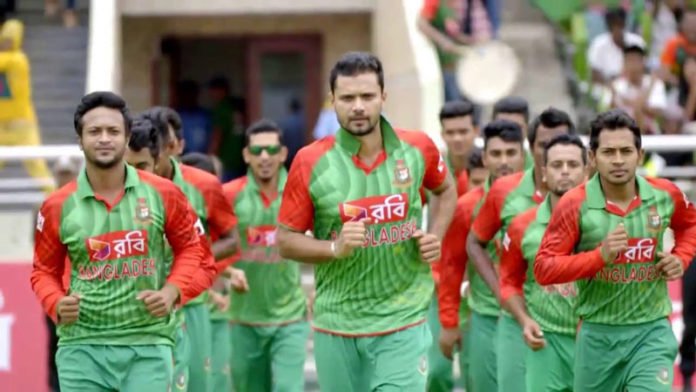 Bangladesh will announce the final squad of Tigers for the upcoming tri-nation series after playing two-practice matches between the probable and the best possible players on January 9.
But they will whittle down the 32-member preliminary squad to 18-20 before the announcement of the best possible final squad.

By the supervision of the strength and conditioning coach Mario Villavarayan and BCB's newly-appointed technical director Khaled Mahmud Sujon, the Tigers are now working more on their fitness in the conditioning camp, which will keep going till Wednesday.
Therefore, the real practice with bat and ball will start on Thursday after the advent of the assistant-cum-fielding coach Richard Halsall and spin bowling consultant Sunil Joshi. With the two-day skill practice, they will play their first practice match on January 6 and then 9 respectively.
"We've started our training with fitness as it's much-needed for the players which will be going on till January 3. The bulk of the players were in games. So, they're in skill training. And so, the skill training will start later," Khaled Mahmud Sujon said.
"I want to take some more times before the announcement of the final squad. We'll judge the opponents' strength and weakness. Then we'll trim the squad from the 32-man squad to 18-20 and then the final squad will be announced," Sujon told reporters after their practice session yesterday.
"We're the hosts so we've no problem to announce our squad a bit late," he added.
Mario Villavarayan among the foreign coaching staffs is now in Dhaka with the team. Sunil Joshi and Richard Halsall will join the team tomorrow (Wednesday). Courtney Walsh will delay to come a bit.
The Tigers' technical director said that they will hold their brief skill camp with the participation of all the coaching staffs and then form the final squad to see those warm-up games.
"I think, we'll get everyone of the coaching staffs within January 5. We'll play a practice between us on January 6 after holding two-day skill practice sessions. Then we've wishes to play another match on 9," said BCB director Sujon.
The triangular series, involving with Sri Lanka and Zimbabwe, will commence from January 15. The hosts Bangladesh will face off Zimbabwe in the day-night curtain raiser fixture in Mirpur.
*News Searching By Theindependentbd *