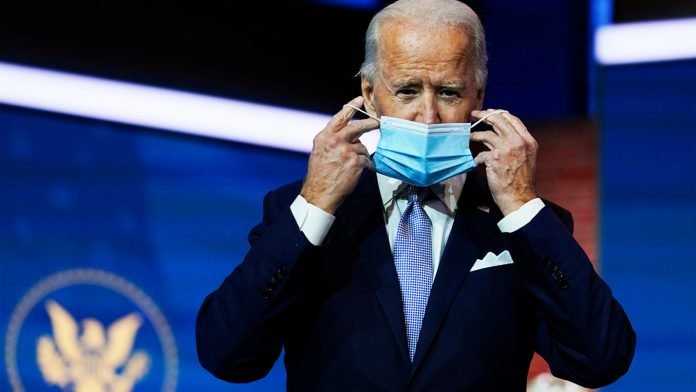 President-elect Joe Biden wants American to mask up.
He will ask Americans to wear a mask for the first 100 days after he takes office and issue a standing order that masks be worn in places where he has jurisdiction, including federal buildings and interstate transportation, he said Thursday. "Just 100 days to mask, not forever: 100 days, and I think we'll see a significant reduction," he told CNN's Jake Tapper.

Biden has also asked Dr. Anthony Fauci, the nation's top infectious disease expert, to be a chief medical advisor and part of his coronavirus response team when his administration begins on Jan. 20, 2021.
Biden's push for masks was well-flagged on the campaign trail. Speaking in his home town of Wilmington, Del. in October, Biden vowed to push for more Americans to wear masks. "First, I'll go to every governor and urge them to mandate mask wearing in their states, and, if they refuse, I'll go to the mayors and county executives and get local mask requirements in place nationwide," he said. President Trump, for his part, has described mask wearing as both "patriotic" and "politically correct."
Amanda Jezek, senior vice president of public policy and government relations at the Infectious Diseases Society of America, supports Biden's plans. "In August, IDSA began calling for a national mask mandate, as compelling scientific data indicate that masks significantly reduce the risk of COVID-19 transmission," she told MarketWatch.
"Further, modeling suggests that near universal masking could prevent 180,000 COVID-19 deaths. We continue to support a national mask mandate," she added.
Biden will have to persuade state governors to mandate their own mask-wearing policies, some political analysts say, and even then it will be a tough ask to get everyone to wear masks, particularly those in Republican states and areas loyal to President Trump, who himself has made a point of appearing in public more often than not without a mask.❐