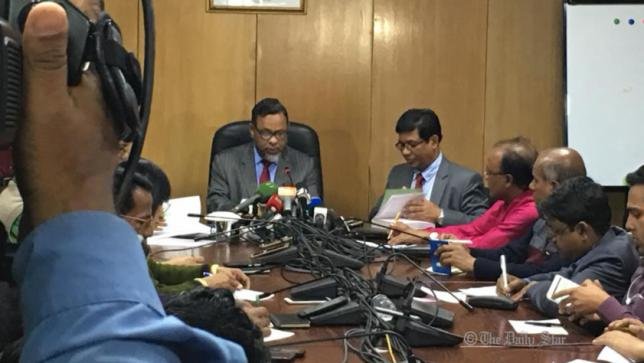 The cabinet today approved the draft of Digital Security Act, which the critics say will curb freedom of expression as the similar provision of controversial section 57 of Information and Communication Technology Act has been included in it.
According to the proposed law, anyone spreading negative propaganda against the Liberation War or the Father of the Nation, using digital devices, will risk being sentenced up to 14 years' jail or a fine of up to Tk 50 lakh or both.
The approval came from a cabinet meeting with Prime Minister Sheikh Hasina in the chair, Cabinet Secretary Mohammad Shafiul Alam told reporters in the afternoon.

In the previous draft, the highest punishment for the offence was life imprisonment or a fine of Tk 1 crore or both.
The new law stipulates some crimes as "non-bailable", considering the gravity of crimes and magnitude of punishment.
In August last year, the cabinet approved a draft of the Digital Security Act and the prime minister then directed the law ministry to scrutinise the draft to avoid any repetition, contradictory provision or inadequacy.
The Section 57 of the ICT Act deals with defamation, hurting religious sentiments, causing deterioration of law and order and instigation against any person or organisation through publishing or transmitting any material in the website or in electronic form.
*News Searching By Thedailystar *