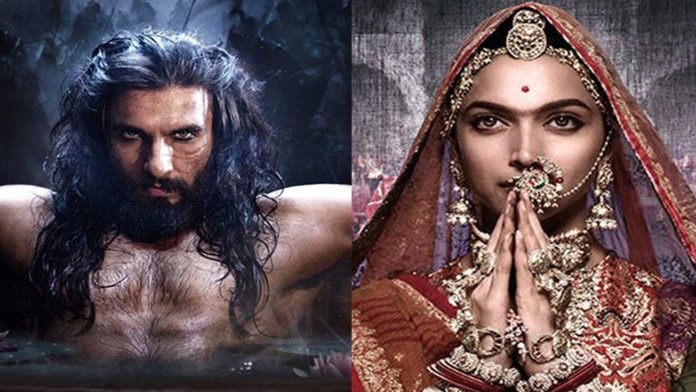 New Delhi: The Central Board of Film Certification had examining committee meeting on Thursday to review 'Padmavati' & decided to give it UA certificate along with some modifications & likely change of the title to 'Padmavat'.
Modifications have also been asked to make in the visuals of the song 'Ghoomar'.  Before the commencement of the movie, a disclaimer needs to be run. The disclaimer will say it is a work of fiction and has no link to any "historic character". The certificate will be issued once required & agreed modifications are made.

"The film was approached with balanced view keeping in mind both the filmmakers & society. Considering complexities & concerns around the film the requirement for a special panel was felt by CBFC to add perspective to the final decision," a statement of the censor board as quoted by news agency ANI.
"Special panel consisted of Arvind Singh from Udaipur, Dr.Chandramani Singh & Prof K.K. Singh of Jaipur University. The panel members had insights & also some reservations regarding claimed historical events & socio-cultural aspects which were duly discussed at length," it added.
Sources – The Central Board of Film Certification suggested filmmaker Sanjay Leela Bhansali to:
1) Change movie name from 'Padmavati' to 'Padmavat',
2) Modifications in song sequence 'Ghoomar'
3) Run a disclaimer during the screening of the movie.
The film, on the life of Rajput queen Padmini, has run into trouble with Rajput groups alleging that it distorts history, a claim repeatedly denied by the director.
Historians are divided on whether Padmini actually existed.
#PADMAVATI
CBFC to give the film a UA certification along with some modifications and likely change of the film's title to #Padmavatbasis the attributed material/ creative source
Add disclaimer regarding not glorifying practice of Sati
Relevant modifications in the song #Ghoomar
As protests spread across various states, the film's December 1 release was deferred as it didn't have censor clearance.
*News Searching By ABP*