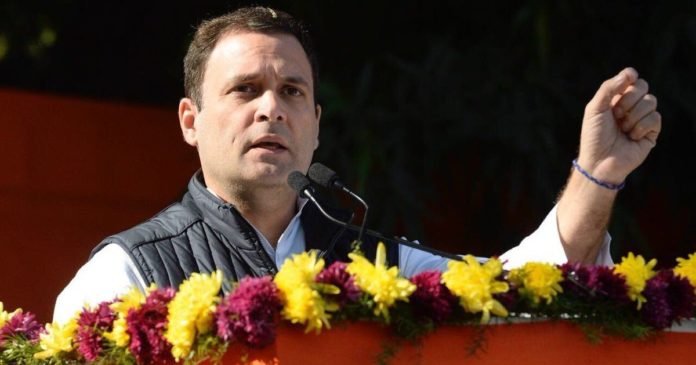 Ahmedabad: Congress President Rahul Gandhi, who came calling here on Saturday days after his party narrowly missed victory in the Gujarat Assembly elections, exhorted the party rank and file that with a little more effort the BJP could be defeated in the state, contrary to belief.
Gandhi, who flew down here after offering prayers at the Somnath Temple, said he could sense a victory even in the party's defeat and this election had demonstrated it.

"We lost in the elections, but we have won. This is the reality. We won because they fought with anger, with money, police, chief ministers from various states, industrialists. We had only truth.
"We stood against this and showed it to the entire country that Congress can fight and win," the Congress President said.
"The Gujarat Congressmen have shown that if they unite and fight on their ideology, they do not lose."
Gandhi complimented the rank and file, "You fought well. The tickets were more or less distributed well."
Speaking in Hindi, the Congress chief said with confidence, "We have dismantled all the development talk of Modiji. Now he cannot talk about it."
The Congress finished with 80 seats, including three independents, in the House of 182 where the BJP was reduced to 99 seats from its 2012 tally of 115 and was hoping for an unprecedented victory by getting more than 150 seats. The Congress was meandering in the 50s through the last five elections and had lost all 26 Lok Sabha seats in Gujarat in 2014.
Rahul Gandhi asserted, in a sense of triumph, "Three four months ago, the question here was whether Congress could fight the elections at all. Nobody gave us a chance of winning. The BJP said Congress would win 20-25 seats and they would win 150-plus."