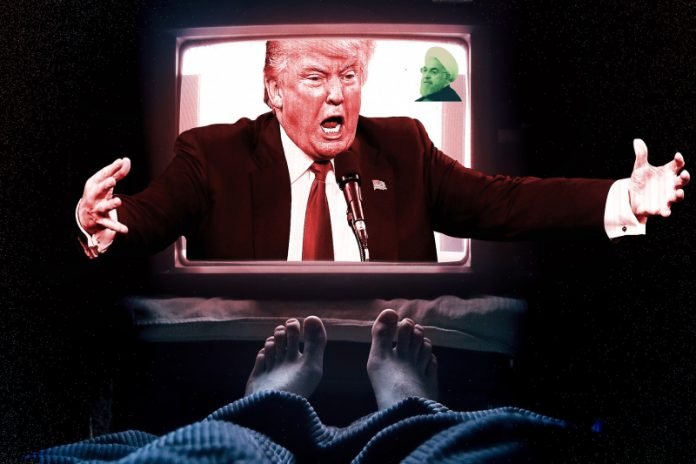 THE death of Iran's top nuclear scientist Mohsen Fakhrizadeh has renewed fears of a revenge attack on the USA.
Supreme Leader Ayatollah Ali Khamenei said Iran's first priority was "definitive punishment" of Fakhrizadeh's killers as protesters burned images of Donald Trump and Joe Biden in Tehran on Saturday.

Fakhrizadeh was injured after gunmen fired at his sedan in an ambush by five gunman near Tehran on Friday; the nuclear mastermind died from his catastrophic wounds later in hospital and his funeral was held today.
There are now fears Iran will hit out at the United States, which is Israel's closest ally in the region, after Fakhrizadeh's widow spoke out on state TV and officials there demand revenge for his death.
In Tehran, protesters burned images of Trump and Biden today, after the president-elect indicated that his administration will consider reentering Tehran's nuclear deal with world powers.
Fakhrizadeh headed Iran's AMAD Project, which Israel and the West claimed was a military operation looking at the feasibility of building a nuclear weapon.
Israel has been suspected of killing Iranian scientists a decade ago amid earlier tensions over Tehran's nuclear program and Fakhrizadeh's death appeared to be a carefully planned, military-style ambush.
Khamenei made his pledge in a statement on his official website after Iranian President Hassan Rouhani appeared on TV to blame Israel for the killing.
The Ayatollah today said Iran's first priority after the killing was the "definitive punishment of the perpetrators and those who ordered it."
He did not elaborate.
He added: "This unparallelled scientist gave his dear and valuable life to God because of his great and lasting scientific efforts, and the high prize of martyrdom is his divine reward."❐