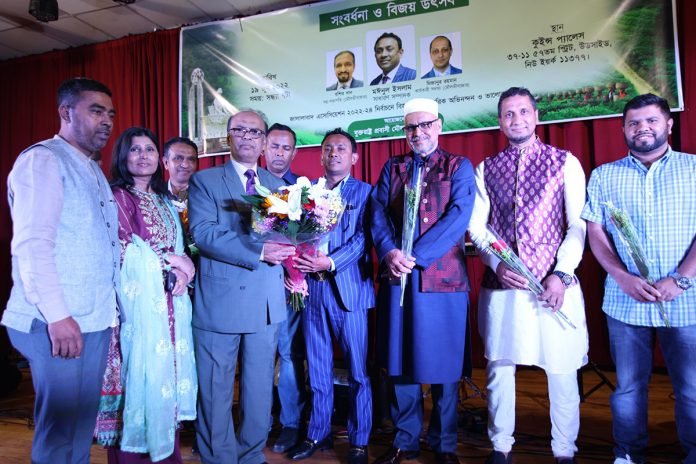 Ruposhi Bangla, correspondent, New York: Recently, the Badrul-Moinul panel was elected in the election of the Jalalabad Association. At the reception held for them, the winning candidates were soaked in the love of all.
On the evening of June 19, Moinul Islam was elected General Secretary, Basir Khan as Vice-President, and Mizanur Rahman as a member of the Executive Committee of the Jalalabad Association of America. On this occasion, a reception was organized to congratulate them.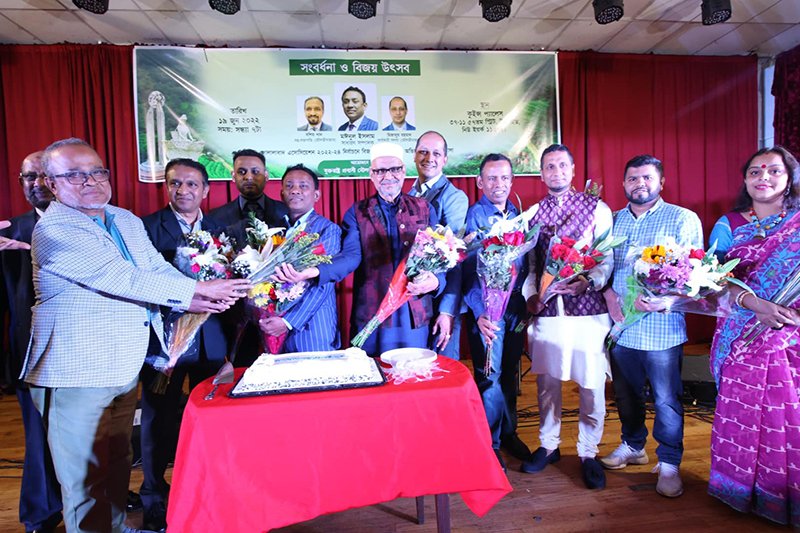 The exceptional event was held at the Woodside Queen's Palace. There was no special stage for this event. No one was even invited as a chief guest or special guest. There was just rejoicing. Even then, the melody of heartache was playing over the whole event.
The people of the Sylhet region are flooded in Bangladesh. That is why fund-raising was done for the flood victims. With this move, the Jalalabad Association elections' newly elected Badrul-Moinul panel proved their leadership position.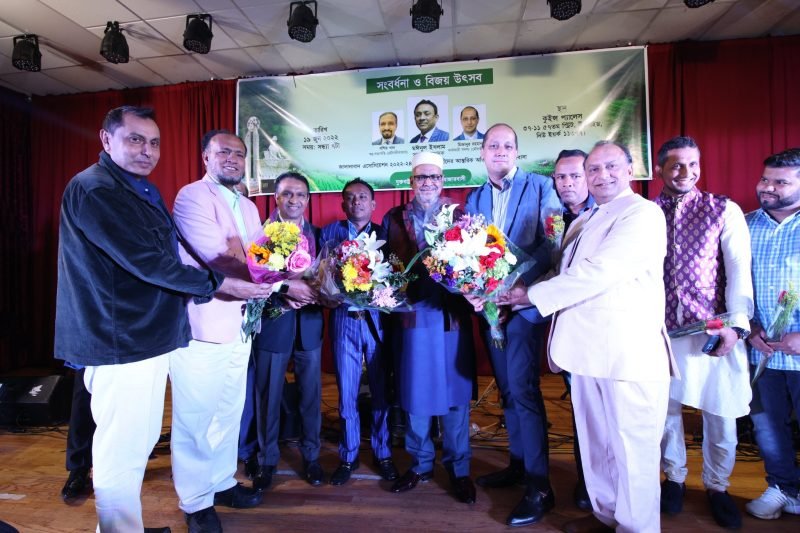 Newly elected president Badrul Hossain Khan, former president Syed Shawkat Ali and former president Badrun Nahar Khan Mita spoke on the occasion.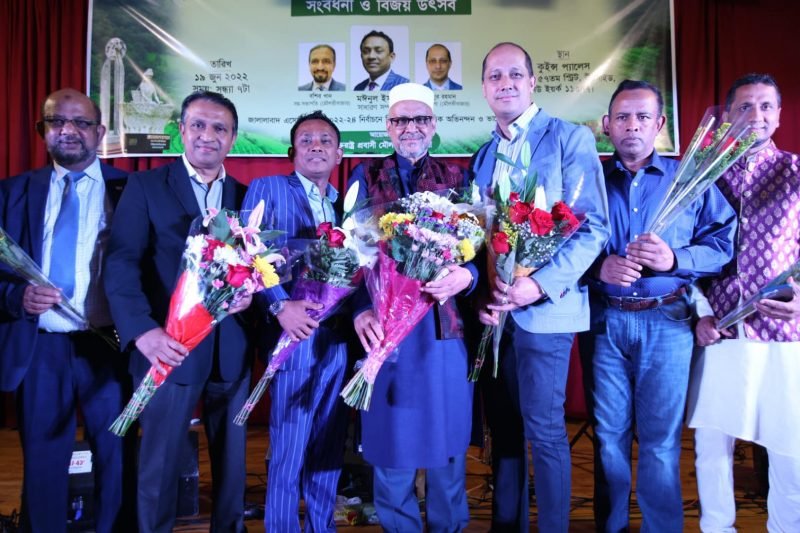 National Party leader Sahabuddin, former general secretary of Bangladesh Society Rana Ferdous Chowdhury, current president Moinul Haque Chowdhury Helal, general secretary Mizanur Rahman Chowdhury Sefaz, former general secretary MM Shaheen, mainstream politician and district leader candidate Shah Newaz, and New Jersey councilor Abul Hossain Surman also spoke at the event.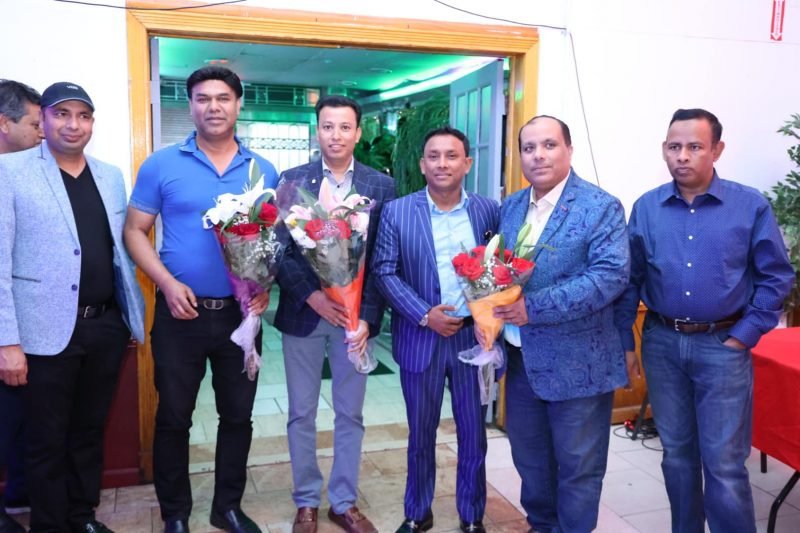 The first part of the program was conducted by AF Misbauzzaman, and the reception was conducted by Misbah Majid. Speakers congratulated the newly elected officials on the occasion.
Shah Group's Chairman, Mr. AKM Fazlul Haque, President Shah J Choudhury, Co-Founder Husneara Choudhury, and Fauzia J Choudhury congratulated the newly elected officials with flowers.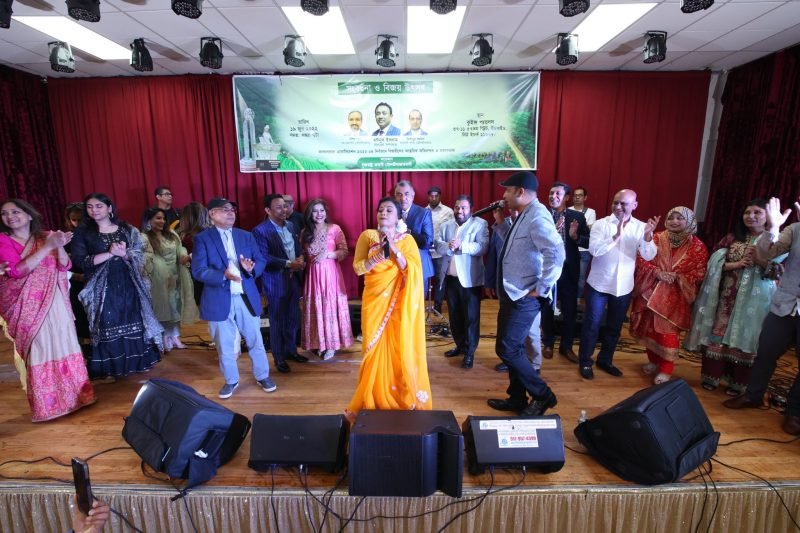 The President of the Jalalabad Association, Moinul Haque Chowdhury Helal, General Secretary Mizanur Rahman Chowdhury Shefaz, Community Activist Moinuzzaman Chowdhury, Businessman Bilal Chowdhury, Former President of JBBA Abul Fazal Didarul Islam, and Community Activist Rahman Malik all expressed their congratulations.
Mr. Rashek Malik, businessman Atiqul Haque Zakir, Kamrul Islam, AF Misbauzzaman, Prof. Azhar Ahmed, Shahan Khan, Mohammad Hossain Dipu, Nihar Siddiqui, Member Secretary of the Election Management Committee of Badrul-Moinul Panel Misbah Ahmed were present on the occasion.
Former president of Beanibazar Samiti Mostafa Kamal, Zayed Khan, community activist J Mollah Sunny, Nowshad Haider, president of Show-Time Muse Alamgir Khan Alam, real estate businessman Nurul Azim, president of Lions Club Ahsan Habib, Moulvibazar District Association President Fazlu Mia, Shahan Khan, and former President Syed Jubayer Ali were also present on the occasion.
Newly elected President Badrul Hossain Khan thanked everyone for electing his panel and said, "We will fulfill our electoral promises."
General Secretary Moinul Islam thanked the people of Jalalabad for electing their panel. He also expressed his gratitude to those who cooperated during the election. "We will keep our promise about building the association's own building," he said. He wants all the support to move the Jalalabad Association forward.
The program started with Anup's patriotic song. Other artists who performed at the event included Shah Mahbub, Roxana Mirza, Tanvir Shaheen, and Naveen.
---
Album
---