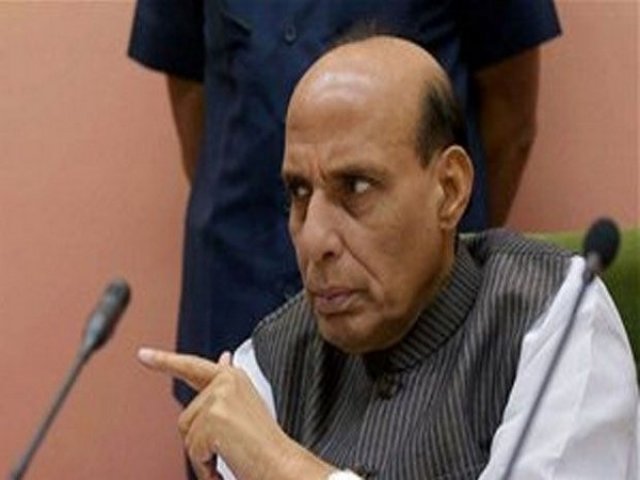 Ahmedabad (Gujarat) [India], December 11 (ANI): Union Home Minister Rajnath Singh said the Congress has accepted its defeat after the first phase of voting in Gujarat Assembly elections.
Speaking at a public rally here, Singh said, "Congress has accepted their defeat just after the first phase of voting here. Nobody can deny the fact that Prime Minister Narendra Modi has made sure that, globally, Gujarat is recognised as one of the most developed and progressive state of India.

"I will once again say that if you want to see a developed and focused India, then BJP is the only key to that door," Singh said.
He added that people were aware of the consequences one has to face for mingling with Congress.
"One recent example is Uttar Pradesh, where a strong and steady Samajwadi Party has to meet such fate," he said.
He also said Congress leaders were suffering from insomnia and that was why they were experiencing hallucinations due to which they were unable to see 'Vikas' (development) in Gujarat.
The first round of polling saw 66.75 percent turnout in 89 out of Gujarat's 182 constituencies.
The second phase of the election will be held on December 14, and the votes will be counted on on December 18. (ANI)
*News Searching By Amp*